Waterbirds are globally known as good indicators of the health of wetland ecosystems. However, they are facing different threats that are leading to the decline of populations and species extinctions. Waterfowl and their wetland habitats are being threatened by climate change and human activities including unsustainable agriculture, overexploitation of aquatic resources and pollution. Through funding from the African Bird Club (ABC), Rubicon ,and Natagora two waterbirds census were conducted in June, 2021 and February 2022.
The Rwanda Waterbird Counts, developed through a partnership between the Center of Excellence in Biodiversity and Natural Resource Management (CoEB) at University of Rwanda and Birding Education Tours (BET) Rwanda, is a 'citizen science' initiative where volunteers collect information about water bird species and numbers in the important wetlands in the country. These waterbird counts are part of the worldwide International Waterbird Census coordinated by Wetlands International . The collected data are published on an open website, as well as the Rwanda Biodiversity Information System (RBIS) so that scientists and policy makers all over the world can use them to monitor the state of vulnerable lakes and wetlands and make informed decisions about how to manage these in a sustainable way. The country coordinator for the waterbird counts in Rwanda is Claudien Nsabagasani from Birding Educational Tours Rwanda, and the Waterbird Count partnership includes Rwanda Environment Management Authority, Akagera Management Company and Albertine Rift Conservation Society as well as several other NGOs.
These counting surveys aim to assess waterbird populations in Rwanda. The previous count happened in 2016, and due to the current threats, there is a need of information about trends in the waterbird populations in different wetland ecosystems in Rwanda. This information serves as an early warning system to detect environmental change, especially for important freshwater ecosystems.
The waterbird counts were carried out in nine selected sites : Lake Ihema and Lake Mugesera in Eastern Rwanda, the twin lakes Ruhondo and Burera, and Rugezi wetland (a Ramsar site) in Northern Rwanda, and four urban wetlands in Kigali City which are Umusambi Village, Gikondo wetland, Gatsata wetland and Nyandungu wetland (currently known as Nyandungu Urban Eco-tourism Park). The counts in 2021 and 2022 were led by the CoEB and BET, with collaboration from Akagera Management Company, Nature Rwanda, Albertine Rift Conservation Society (ARCOS Network), Rwanda Wildlife Conservation Association (RWCA), International Union for Conservation of Nature (IUCN) and staff of BirdLife International. The counting activity also involved Master's students from University of Rwanda and volunteers of various categories with interest in waterbird and wetlands conservation. We thank the Direction of Rwanda Environmental Management Authority for the support and recommendation to run the counting in all selected sites.
In the first count completed in June 2021, 48 waterbird species were recorded, of which 14 species are migratory. The second count ran from 4 to 12 February 2022 and 57 waterbird species were identified in 2902 observations. The observers recorded 46 waterbird species of Least Concern, one Near Threatened species (Papyrus Gonolek) and one endangered species (Gray-crowned Crane) according to the IUCN Red List. The African Darter Anhinga rufa and the Great Cormorant Phalacrocorax carbo were the most common species recorded at lake Ihema in Akagera National Park with 345 and 271 individuals respectively. Lake Ihema covered more than half of all species recorded in all sites sampled during the count in 2022. Human activities including habitat degradation (agriculture, grass cutting, infrastructures), noise pollution, and overexploitation of resources were recorded as driving threats in the surveyed areas.
Prof. Beth Kaplin, the Director of CoEB commented that "We completed two counts so far in partnership with multiple institutions and individuals who volunteered their time for this work, and the aim is to make this an annual event so we can monitor wetland ecosystems and the avian biodiversity in these systems". In all, the collaboration of state, private, and local community governance of wetlands and protected areas is paramount for effective monitoring of conservation and ecosystem services.
Photos
Gray- Crowned Crane by Dembo Jatta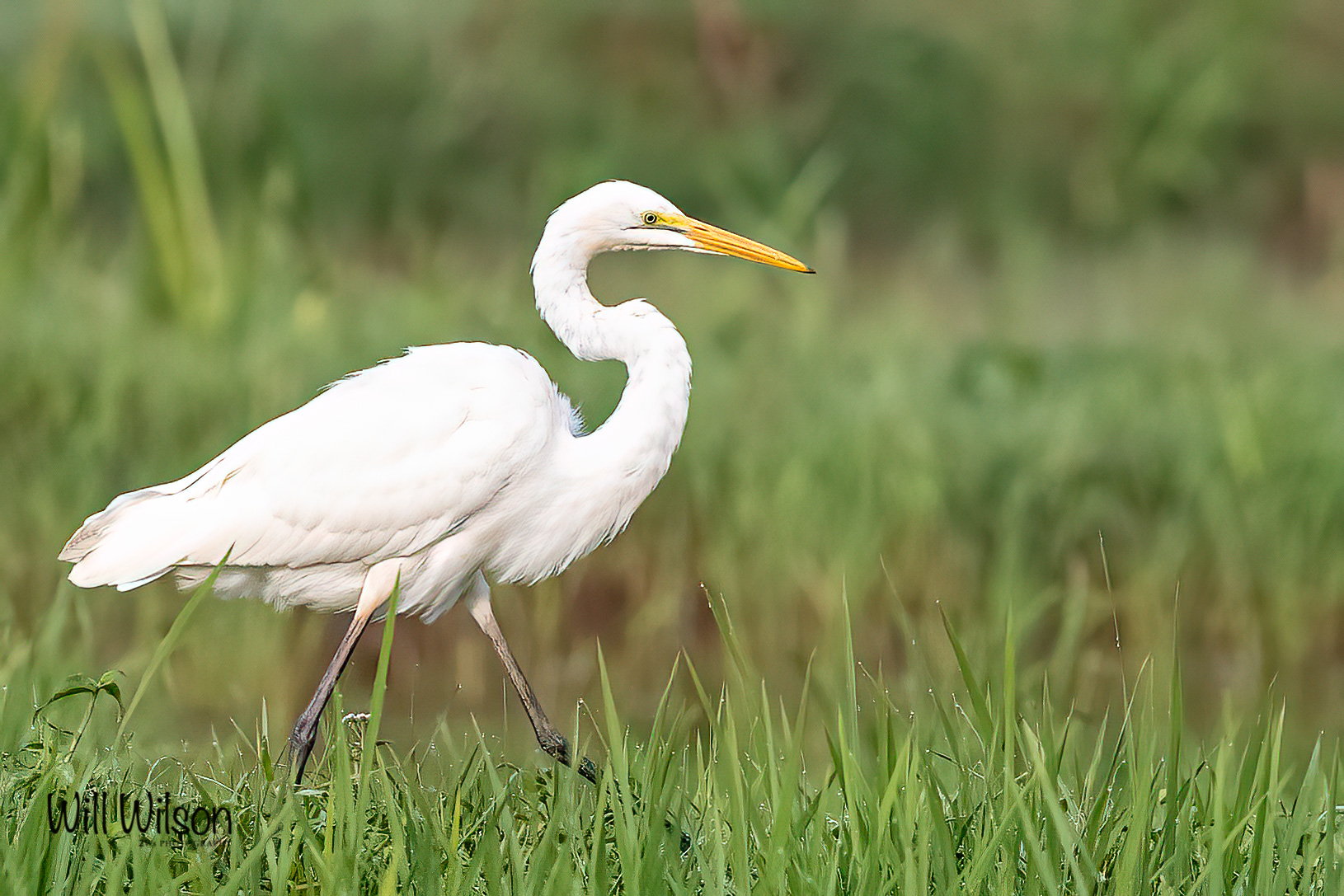 Great Egret by Will Wilson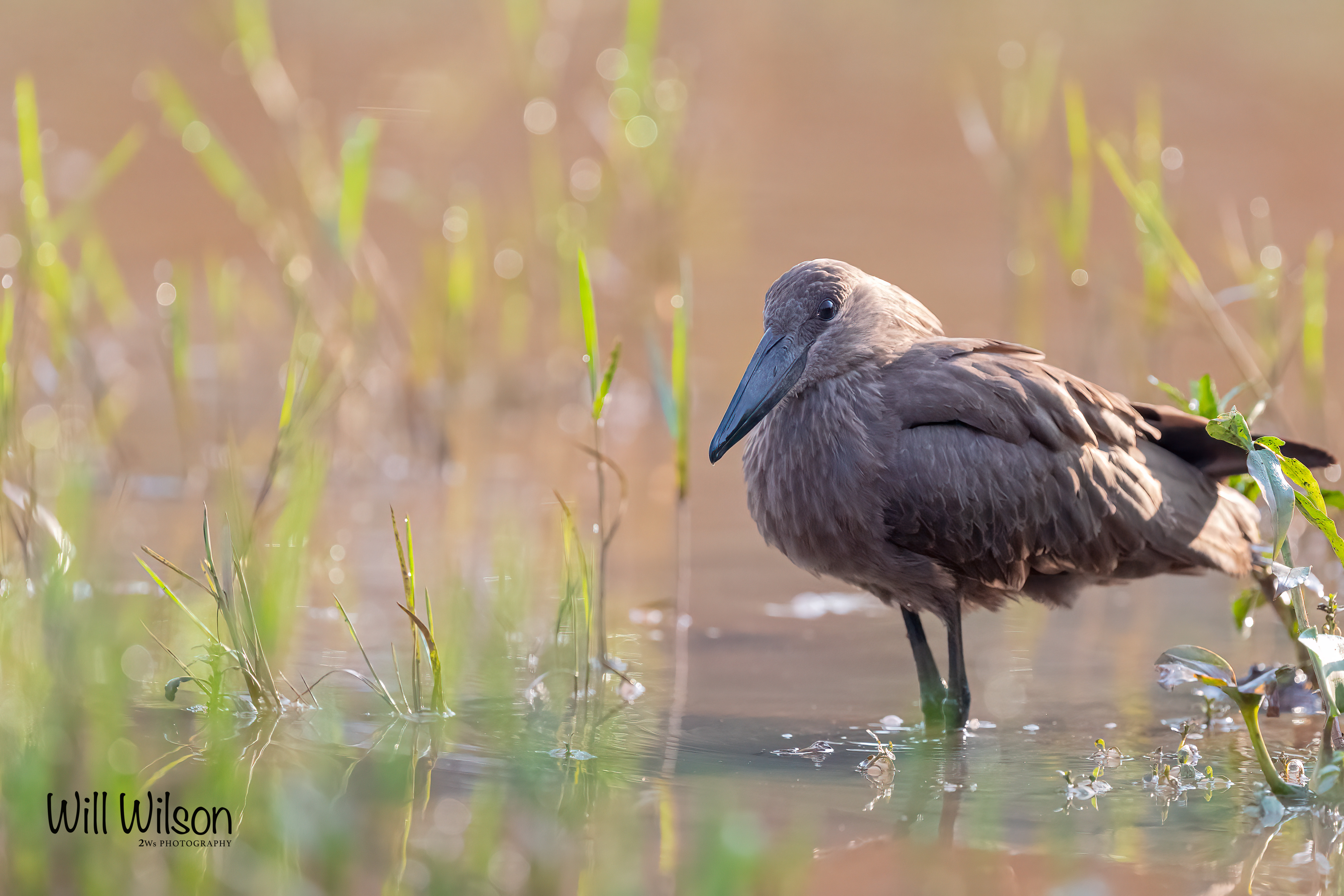 Hamerkop by Will Wilson
Pink-backed Pelican by Claudien Nsabagasani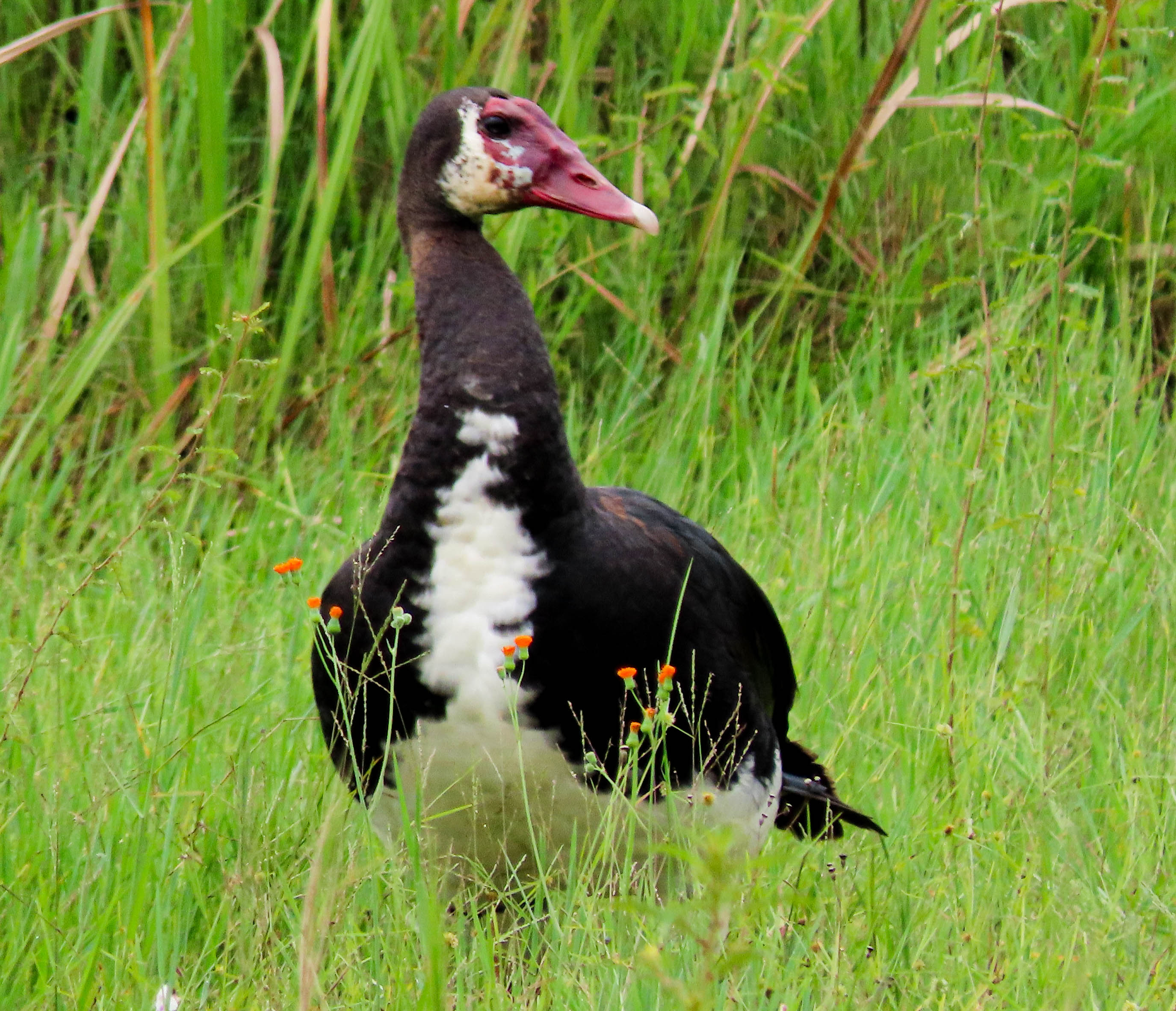 Spur-Winged Goose by Dembo Jatta
Waterbird counters during the field data collection