University of Rwanda College of Agriculture, Animal Sciences and Veterinary Medicine (UR CAVM) hosted a Youth Platform known as Youthconnekt Hangout channeled through an Awareness Campaign on Zamukana Ubuziranenge Program. This program was launched by Rwanda Standard Board on 31st August 2017 with the aim to support Small and Medium enterprises mainly in food and beverage processing industries to fulfill their products and services standardization. Under the theme Zamukana ubuziranenge ibikorerwa iwacu bigire agaciro, the Campaign was organized by the Ministry of Youth in two remote sites namely the University of Technology and Arts of Byumba (UTAB) and the UR CAVM. Students respectively participated to the Forum through interactions via a video conference led by a panel discussion live from UTB.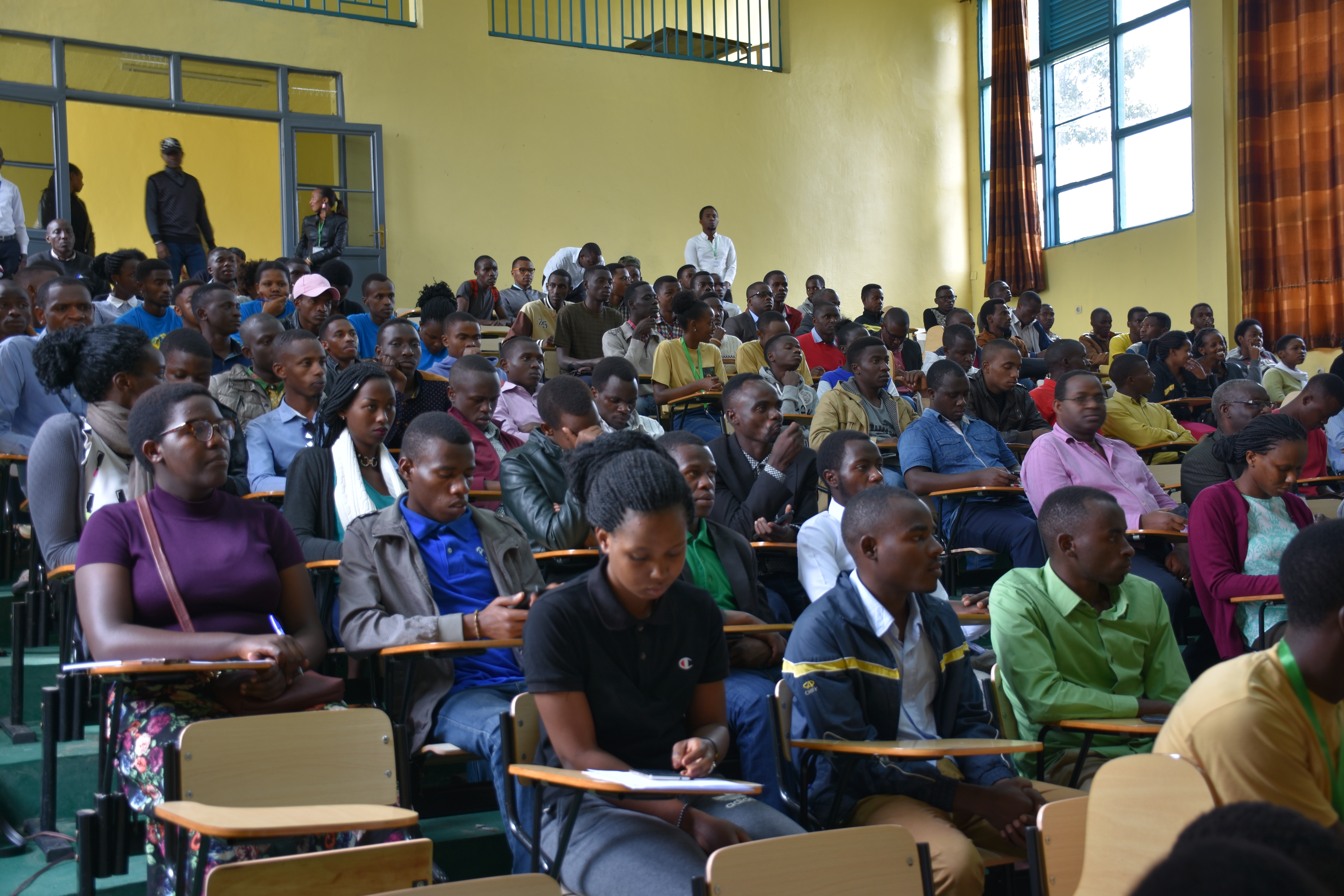 Honorable Minister of Youth Rosemary Mbabazi while launching the Campaign at UTB commended the Young Entrepreneurs to meet the standardization requirements in all their services and products. She also called upon youth to work on different projects which are usually awarded from 5 to 1 Million and make a difference in business while promoting Made In Rwanda Products.
As a practical part of it, UR CAVM students showcased their own agricultural products made in Rwanda.
Expo photos