The second edition of the Youth series was organized by USAID's funded NGO Nguriza Nshore and the Ministry of Trade and Industry in partnership with the University of Rwanda. The event took place at UR Headquarters on 29th March 2022, intending to provide a platform for key industry players in Rwanda's business. It sought to enable environment and investment sector to interact with young entrepreneurs on a variety of topics that will improve the youth's ability to run successful businesses while also amplifying the voice of a young entrepreneur.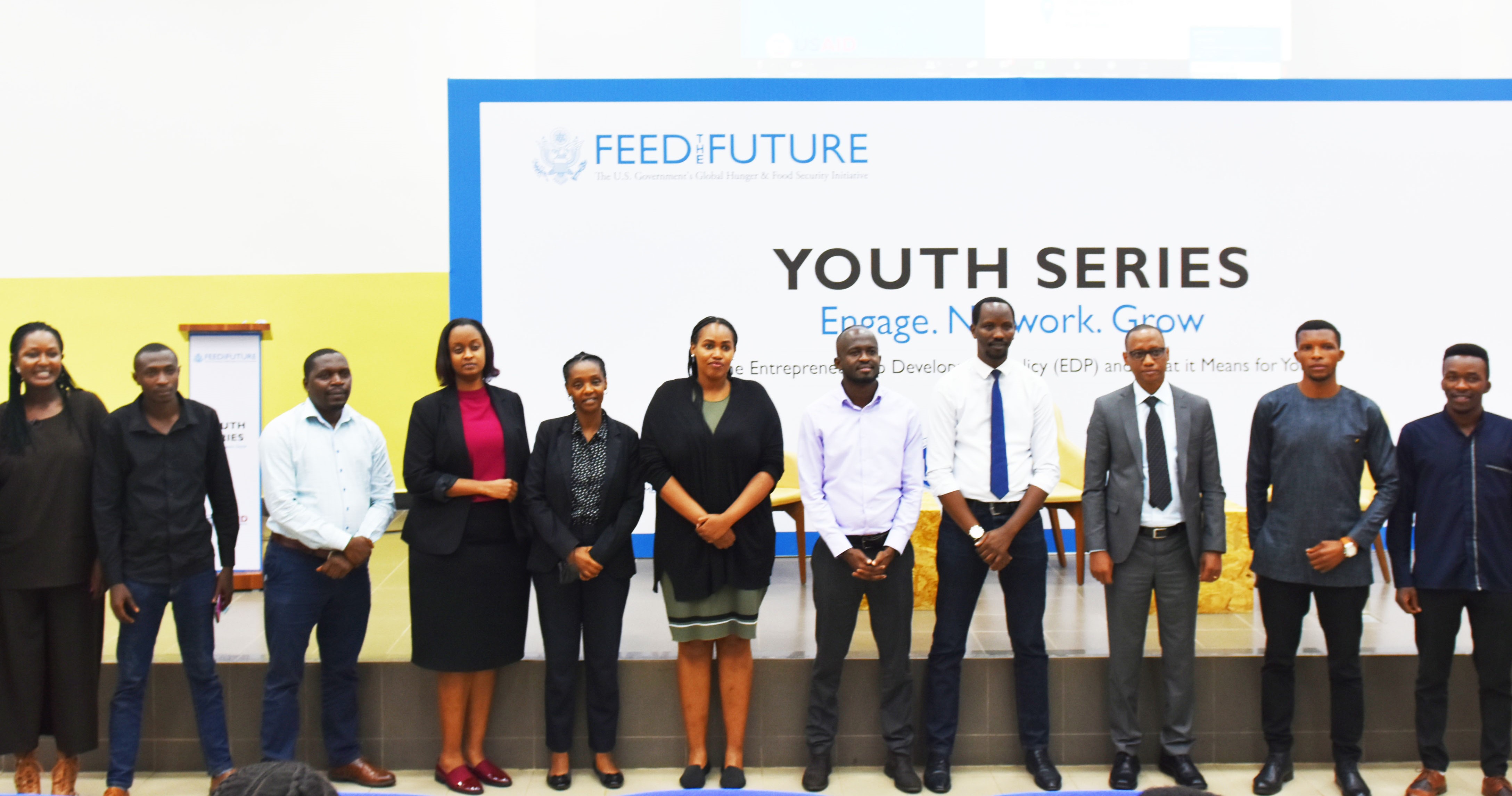 Group photo of event organizers and some of successful young entrepreneurs
Nadine Umunyana Manzi, Deputy Chief of Party at USAID Project Nguriza Nshore in Rwanda said it is no longer as easy to obtain a job in the various government sectors as it was before. Indeed, young people may consider how they will create and think about their businesses to avoid becoming unemployed. Many sectors, such as the Nguriza Nshore project, BDF, and others, can supply what they need to start their own.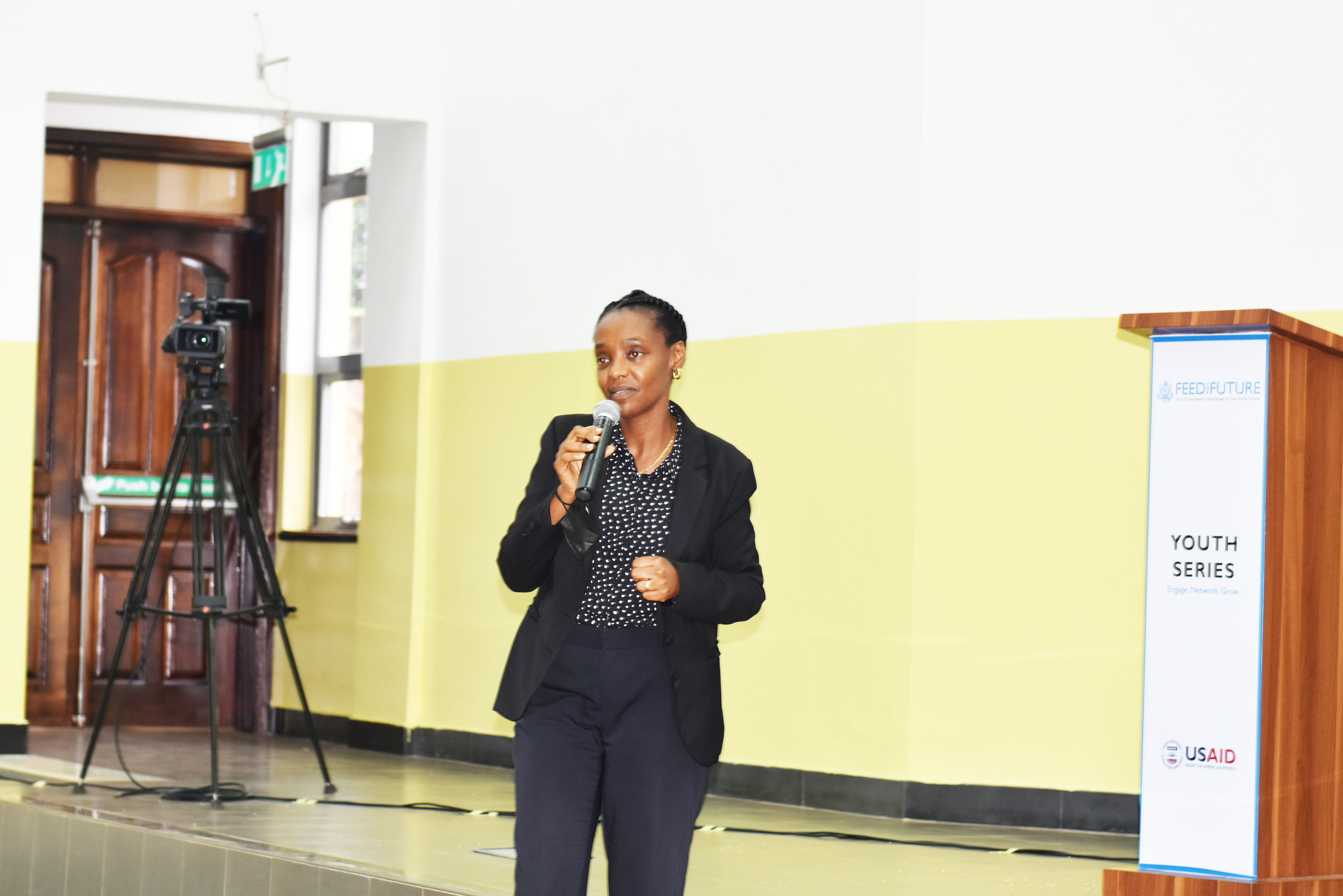 Remarks by Umunyana Manzi, Deputy Chief of Party at USAID
"Students at universities used to think that they will employed in different positions straight after graduation ; today no one can call you for the job," Said Umunyana, adding that Youths should start thinking about what will do after their school.
Alexandere NSHIMIYIMANA, a young entrepreneur who works in Burera district, advised youth in attendance that one of the best ways to establish projects is to identify problem in the communities and try to find solutions.
"While walking around my community, I discovered a problem of lack of cleaning soap and that is where my business started," Nshimiyimana noted.
Jonas Munyurangabo is the public Policy Analyst, Planning, Monitoring, and Evaluation in the Ministry of Trade and Industry. He urged young people to give much value to their ideas because, according to him everything in this world came out from ideas. He also pledged support from the Ministry and other relevant agency to ensure that ideas from aspiring entrepreneurs can be materialized.
The panel discussion was around the theme " The Entrepreneurship Policy Development and the opportunities it presents for young entrepreneurs". It was composed of a representative from the Ministry of Trade and Industry (MINICOM), which championed the policy's development and implementation, and young entrepreneurs who started and scaled up their business in Rwanda.

story by Rosine Ntawurikura
Internee in the Department communication