A recent research conducted by Theoneste Ntalindwa, an eLearning Officer and PhD student at UR's College of Education, and his co-authors, has revealed that the integration of ICT into the Rwandan educational system is essential to support and build the competency of children with Autism Spectrum Disorder (ASD). Also, increasing societal awareness of ASD and enhancing the motivation of Rwandan teachers would help to reduce the stigma of ASD for families and within communities.
The findings have been discussed in the research paper titled "The Use of Information Communication Technologies Among Children With Autism Spectrum Disorders : Descriptive Qualitative Study", published by Theoneste Ntalindwa, Tanjir Rashid Soron, Mathias Nduwingoma, Evariste Karangwa and Rebecca White, issued in JMIR Pediatric and Parenting Journal on 27.09.19 in Vol 2, No 2 (2019) : July-December.
"Autism Spectrum Disorder (ASD) is a lifelong developmental disability that typically appears during early childhood and characterized by persistent differences in communication, interpersonal relationships, and social interaction across different environments. The prevalence of ASD appears to be increasing globally due to the complex interaction of multiple biopsychosocial and environmental factors.
"Mobile phones, tablets, and other electronic gadgets have transformed our means of communication and have also changed both healthcare and how we learn,'' Ntalindwa explained. He added that "ensuring inclusive and equitable education and promoting lifelong learning for all is part of the UN's national comprehensive education strategy, which contributes to achieving Sustainable Development Goal-4."
According to Ntalindwa, Rwanda's education programs are still hampered in many ways by limited research evidence on autism, specifically on the use of adapted technologies geared towards improving learning competency.
The research investigated how technological enhancements may have a positive impact on the lives of children with ASD, but there is currently a global scarcity of information on how information technology influences the education of children with ASD. When asked about the objective of their study, he noted that the study was conducted in Rwandan schools and communities aiming at understanding perceptions of students with ASD, their parents, and their teachers, on the use of Information and Communication Technology (ICT) in the education of those with ASD.
Researchers conducted four focus group discussions with 54 participants from different backgrounds : teachers, parents, and students with ASD. The findings of the study revealed seven key themes : 1) the use of ICT for the education of children with ASD ; (2) existing augmentative facilities for learning ; (3) current patterns of use of ICT in education ; (4) preferred areas of learning for ASD students ; (5) integration of ICT into educational programs ; (6) areas of interest outside the classroom ; and (7) future opportunities and challenges in Rwanda.
The results also exposed the multidimensional constraints of culturally valid and acceptable educational curricula, inadequate training for teachers, and a lack of strategies for teachers to improve their methodologies in inclusive classroom settings. The use of ICT was acceptable among both teachers and parents of children with Autism.
"This study will help future researchers in this domain in looking at the use of ICT for people with ASD, with program implementation, and completing a similar evaluation in a larger population sample. Recommendations also include new education-based ICT research in resource-limited settings with the general population as compared to ICT-based education within the ASD student population, '' Ntalindwa concluded. Read more : https://pediatrics.jmir.org/2019/2/e12176/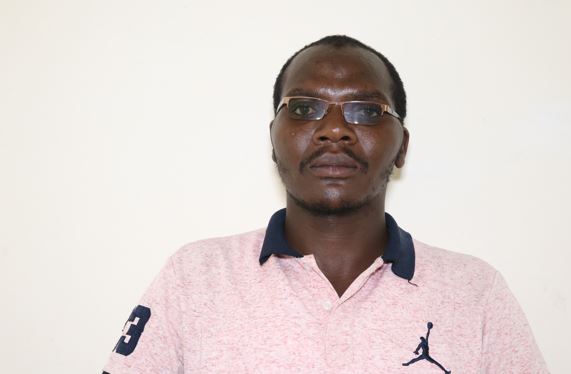 Theoneste Ntalindwa, Elearninng Officer &PhD Student /UR-CE
Theoneste Ntalindwa is an eLearning Officer and PhD student at the University of Rwanda – College of Education. He has a Master of Science and Technology (Msc.IT) obtained from University of Madras, India, in 2012, and a Bachelor of Science with Education – Computer Science subject from former Kigali Institute of Education (KIE). His research areas of interest include Autism Spectrum Disorders, Information Communication Technologies and Special Education.
Story by
NTIRANDEKURA Schadrac
Public Relations and Community Engagement Officer
University of Rwanda-College of Education