Seven months at home after closure of university doors due to COVID-19 pandemic, UR students (levels 3, 4 & 5) have been back in campuses since for one week now. The temporary closure of UR inevitably began on March 15, 2020 as a way of controlling the spread of the deadly COVID-19 pandemic.
After inspection, the Ministries of Health and of Education decided that schools could safely re-open in the middle of this month of October, but still abide by established guidelines to control further spread of the virus. Among the guidelines are social distancing, reducing the number of students in classrooms, washing hands frequently, wearing face masks and constant application of alcoholic hand sanitizers.
On October 19, 2020, level 3, 4 & 5 students joined back UR-Huye Campus to resume their classes. They have since been expressing happiness, with many among them being excited at the prospect of completing their university studies soon. Below are their impressions :
Nzambitare Nick, a Year 3 student at the School of Journalism and Communication said : "We are happy to be back at school. Some of us wished to finish our studies as we had planned because we are in final years. So, this decision is so good for us."
Mugabo Kamikazi Mirelle, a Year 3 student in Bc Accounting said : "I was happy due to the decision of school re-opening because while staying at home we used to do domestic stuff only, and as you can see we had not finished our studies and so we couldn't be considered as graduates. Now we are very happy for coming back to resume our studies and finish school as earlier planned."
Students talked to reaffirmed their readiness to study as they at the same time strictly follow health rules put in place by health organs to prevent the spread of COVID-19.
According to NZITATIRA Wilson, UR Huye Campus Administrator, the campus will host more than 3,000 students who are all supposed to stay in UR hostels. So far things are smoothly going on according to the re-opening plan, portraying the University as having been well prepared for the new normal.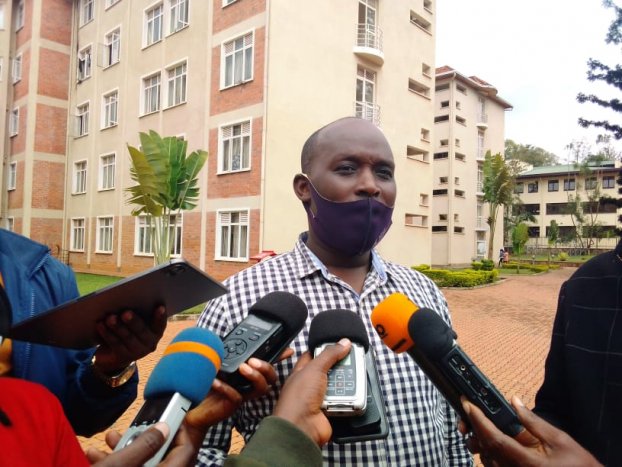 UR Huye campus administrator NZITATIRA Wilson
As a precautionary measure against the pandemic, UR-Huye has constructed 17 hand washing stations around the Campus. Also, students and staff who come into the Campus through all designated entrances get tested as a rule, using the Thermo-flash facilities provided. Volunteers have been mobilized to help and 72 of them monitor the implementation of these guidelines.
Pictures below:Precautionary measures against the pandemic within UR-Huye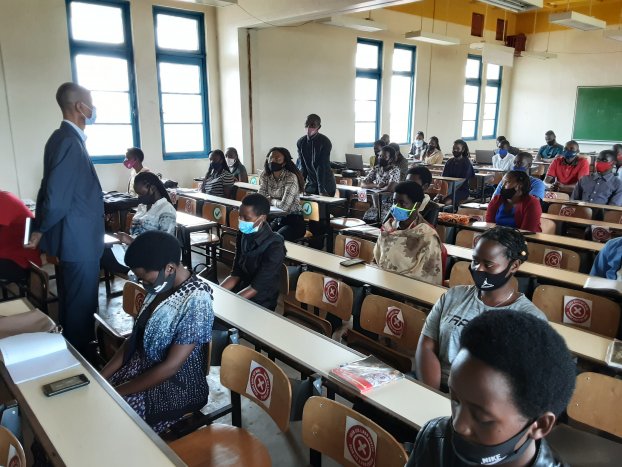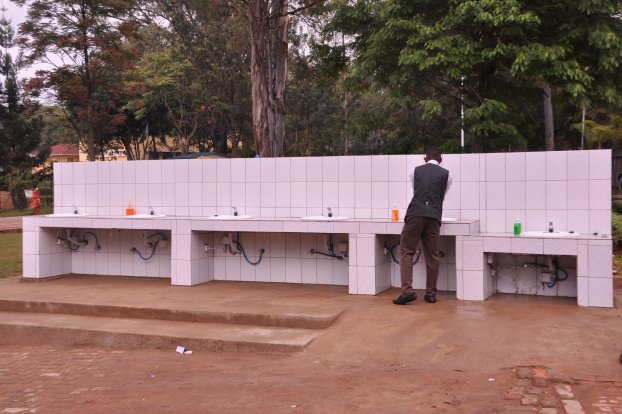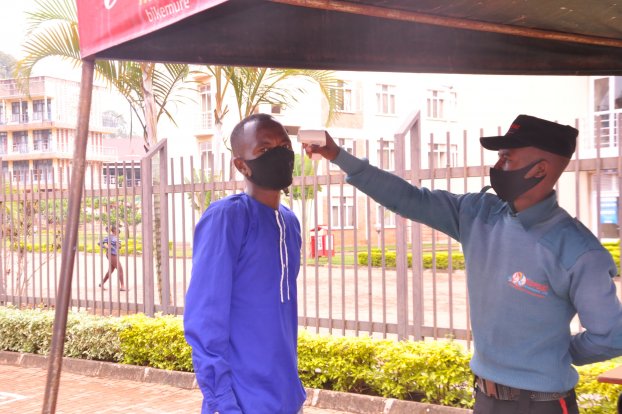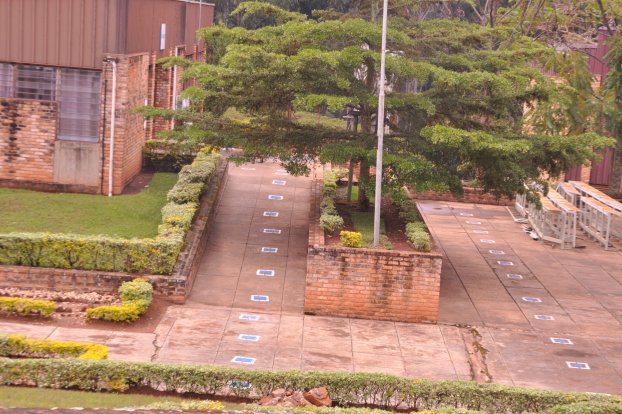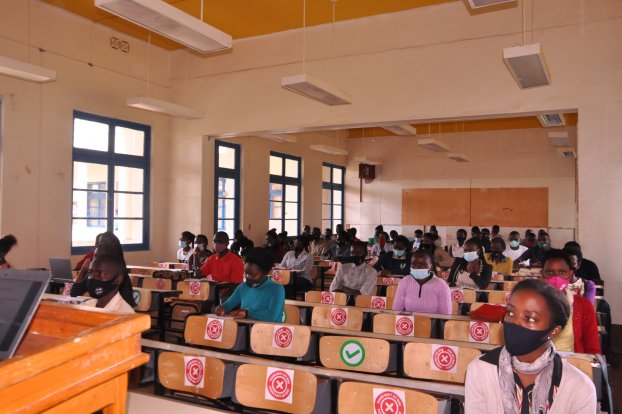 Story by Twagirimana Jc
Edited by HAGABIMANA Eugène