The University of Rwanda hosted an international colloquium around the theme "'knowledge, sources and resources on the Genocide perpetrated against the Tutsi". It is aimed at enhancing awareness and documentation of the Genocide against the Tutsi. The 9 day high level symposium brought together academics and researchers from Rwanda and France working together to exhibit scientific facts, studies and historical records about the Genocide against the Tutsi.
From left : Dr. Jean Damascene BIZIMANA (Minister-MINUBUMWE ), Dr. Valentine UWAMARIYA (Minister-MINEDUC,) Dr. KAYIHURA Muganga Didas (UR Ag. Vice Chancellor) and H.E ANFRE Antoine (Ambassador of France to Rwanda)
The symposium was officiated by Heads of State of Rwanda and France whose recorded messages were aired during the opening of the event. It was jointly organized by the Ministry of National Unity and Civic Engagement (MINUBUMWE), University of Rwanda, Embassy of France in Kigali and French historian Vincent Duclert.
In his message H.E Paul Kagame, the President of the Republic of Rwanda commended his French counterpart H.E Emmanuel Macron for his political courage and sincerity. This follows Macron's visit to Rwanda which catalysed the new chapter in relations France-Rwanda and allowed a scientific team made of scholars and researchers from both countries to work together on the topic of Genocide against the Tutsi.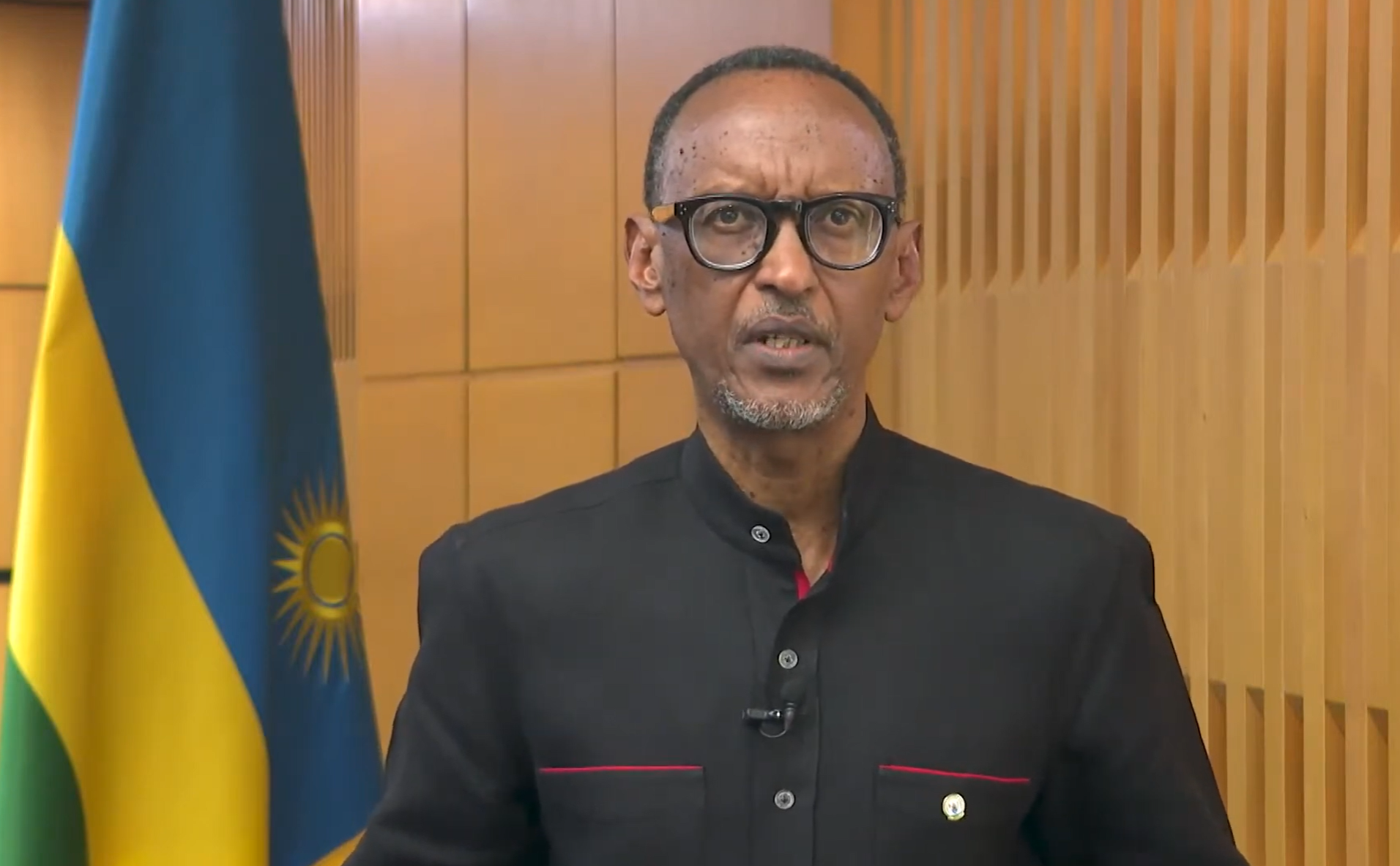 H.E Paul Kagame, the President of the Republic of Rwanda delivering his message
"It is the task of professional historians and researchers to document the historical records for future generation," noted Kagame.
Speaking on the occasion, Dr Didas Kayihura, the University of Rwanda Ag. Vice Chancellor commended joint efforts from researchers who will inform policy makers in many ways around the world on issues of memory, reconciliation, genocide prevention and peace building.
"There is a need for knowledge production for the benefit of our community. Our researchers-both national and international will present their research and best practices in the colloquium," he said.
He added that the restoration of relations between Rwanda and France should inspire researchers from both countries to work together in the quest to rewrite and improve education quality on past history.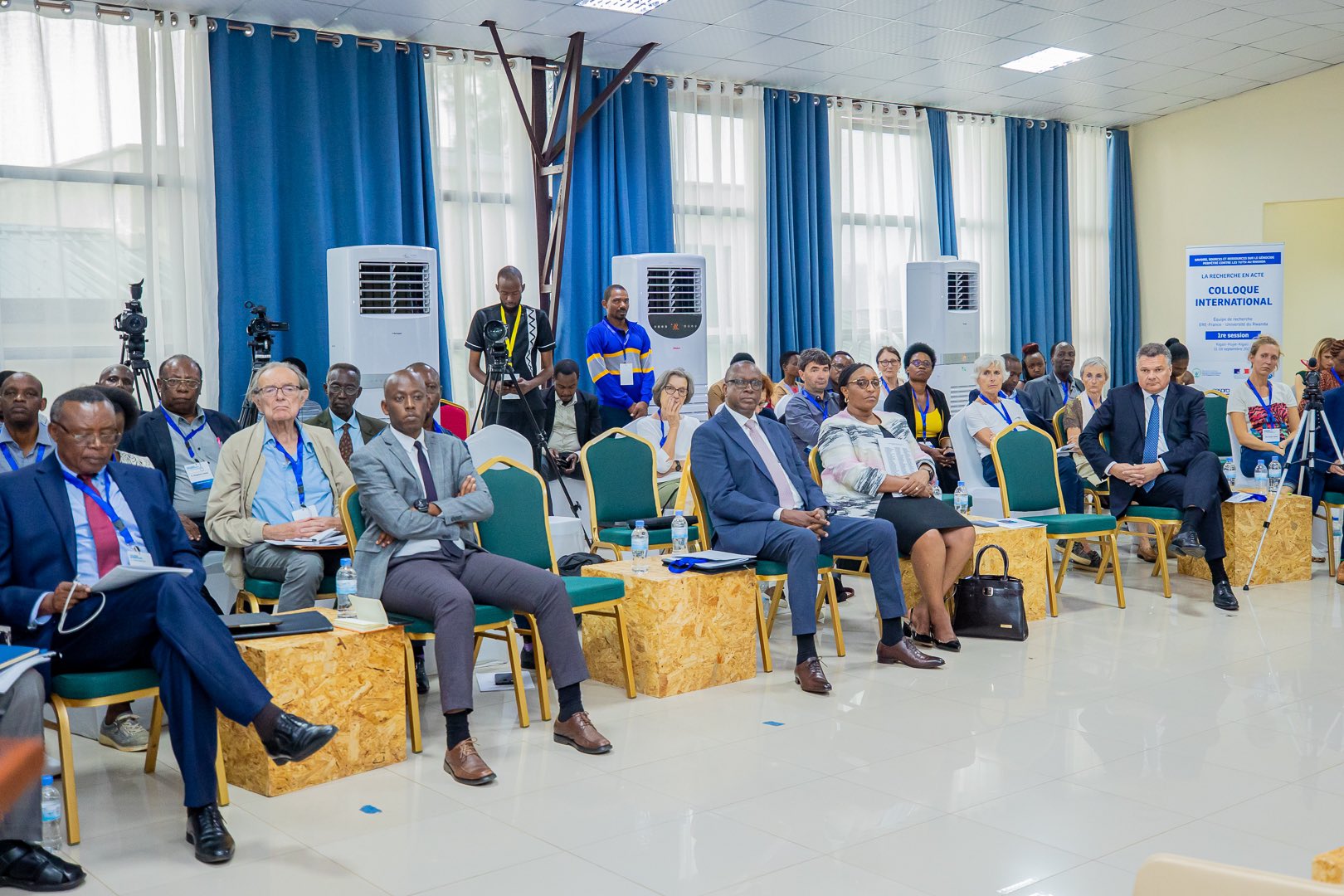 Participants in the colloquium