The University of Rwanda scientists and stakeholders met to discuss the upcoming project of establishment a Biotechnology Hub. The project is expected to address critical issues in health, agriculture as well as in Environment and Biodiversity, which would be a big asset for Rwanda to achieve Sustainable Development Goals.
In her remarks, Dr Jeanne Kagwiza, the Principal of College of Medicine and Health Science noted that the meeting was meant to bring together knowledge in different specialization since biotechnology is a multifaceted field. She also said that the hub in pipeline is expected to inform Government organs with a stake in biotechnology like the ministry of health, ministry of agriculture and others.
In his presentation, Dr Ignace Gatare called on participants to leverage the potential of biotechnology through partnership and synergy. According to him, the University already have resources and knowledge that can make the hub a success if they are fully utilized. Gatare went on explaining that besides the university human resources and laboratory facilities, existing partnership with industries and the large network of partner universities present the opportunity for the success of biotechnology hub.
"The most ingredient for success of the hub will be partnership and synergy" He said.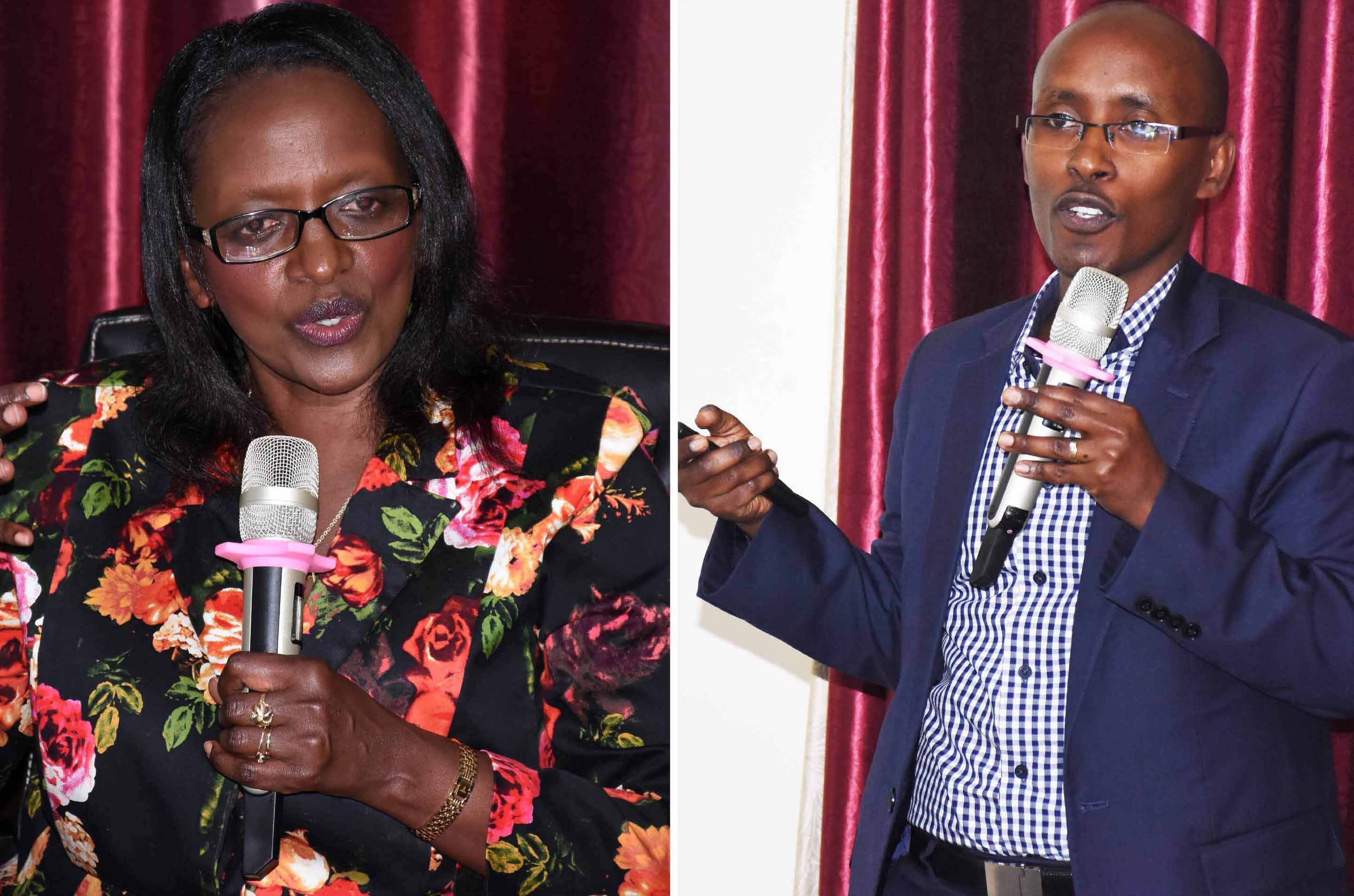 Dr Jeanne Kagwiza and Dr Ignace Gatare, Principals of CST and CMHS
Speaking on the occasion, Dr Charles Murigande urged participants to tap into efforts used in the IT sector and develop a vibrant biotechnology field. The move would position the country on a regional and global scale due to challenges that the hub can address. Murigande also added that the hub is in line with the University ambition to boost the interdisciplinary research where researchers from several disciplines get together to advance the development of the country through collaborative research.
Prof Deo Jaganyi is the UR Director of Research and Innovation. He informed participants that the 4th industrial revolution is being led by biotechnology. He also revealed that the hub initiative directly falls in what is called 'Theory of Change' ; an approach that UR has already proposed in order to eradicate poverty through interdisciplinary research.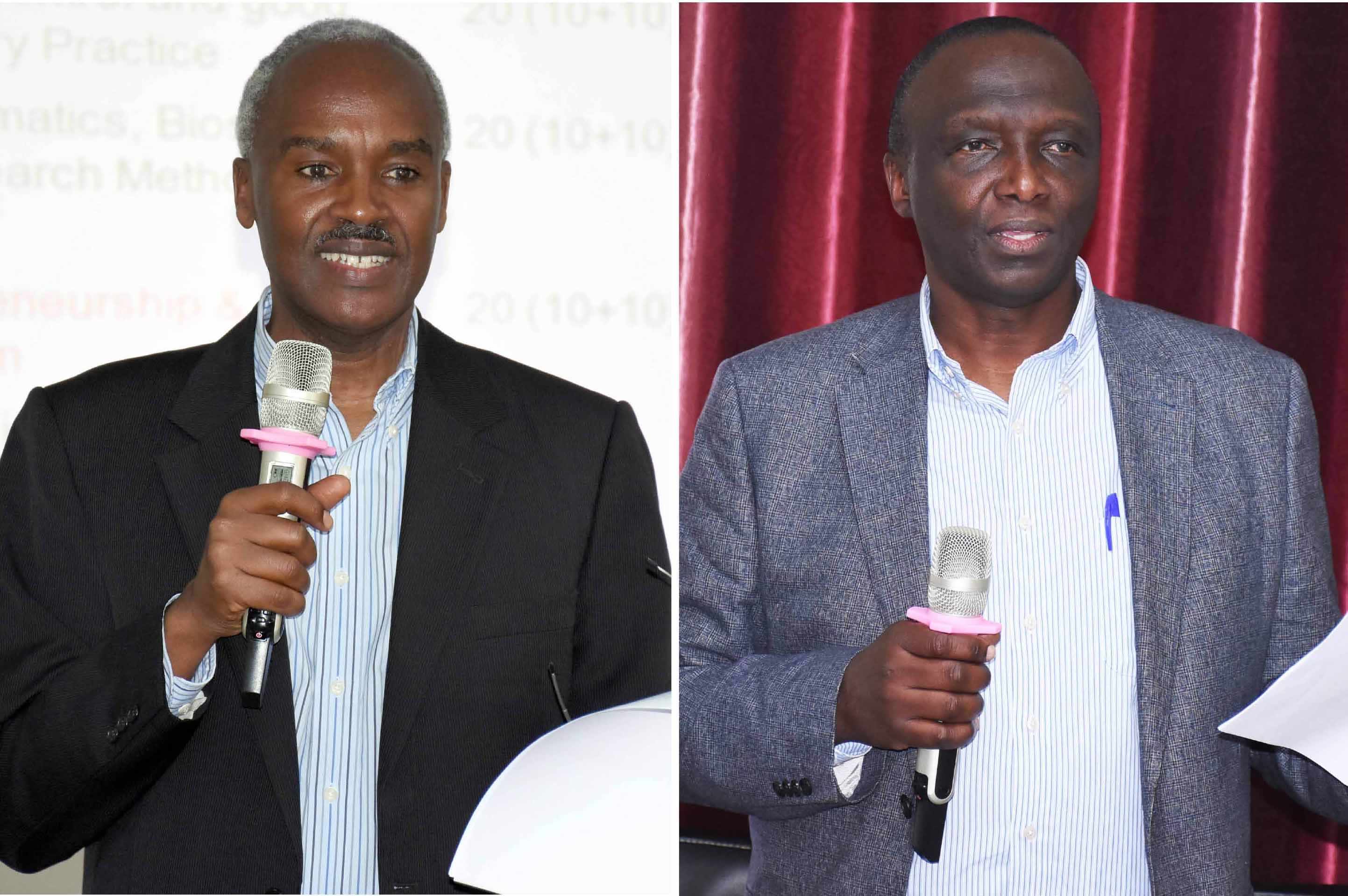 Amb. Dr Charles Murigande and Prof Deo Jaganyi made interventions during the meeting

Jaganyi recommended that the scientific committee behind steering the hub draw a focus on existing research activities where the university have strength because biotech covers a wide range of scientific areas.
"There is a need to map out the research activities that are biotech related with resources and capacity available" Jaganyi said.
The Biotechnology hub will benefit other external stakeholders such as Rwanda Food and Drugs Authority, National Council for Science and Technology- Rwanda Agriculture Board, Rwanda Biomedical Centre, Rwanda Forensic Laboratory to mention but a few. The initiative was made possible thanks to collaborative efforts between three UR colleges, including the College of Science and Technology, College of Medicine and Health Science and College of Agriculture, Animal Science and Veterinary Medicine.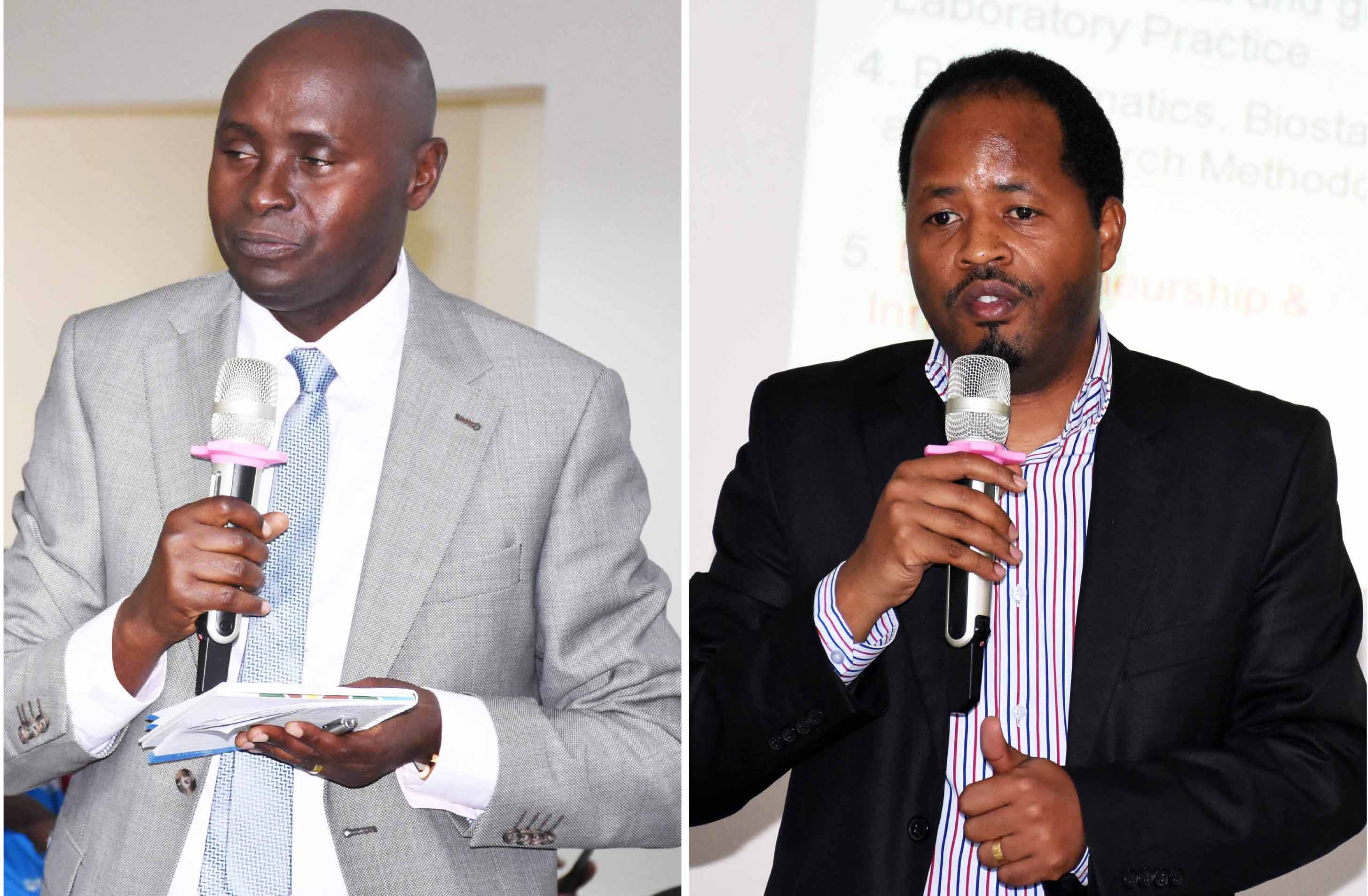 Dr Karangwa (L), DG Rwanda Food and Drugs Authority and Felly Kalisa, ES National Council for Science and Technology also shared their inputs for the creation of the hub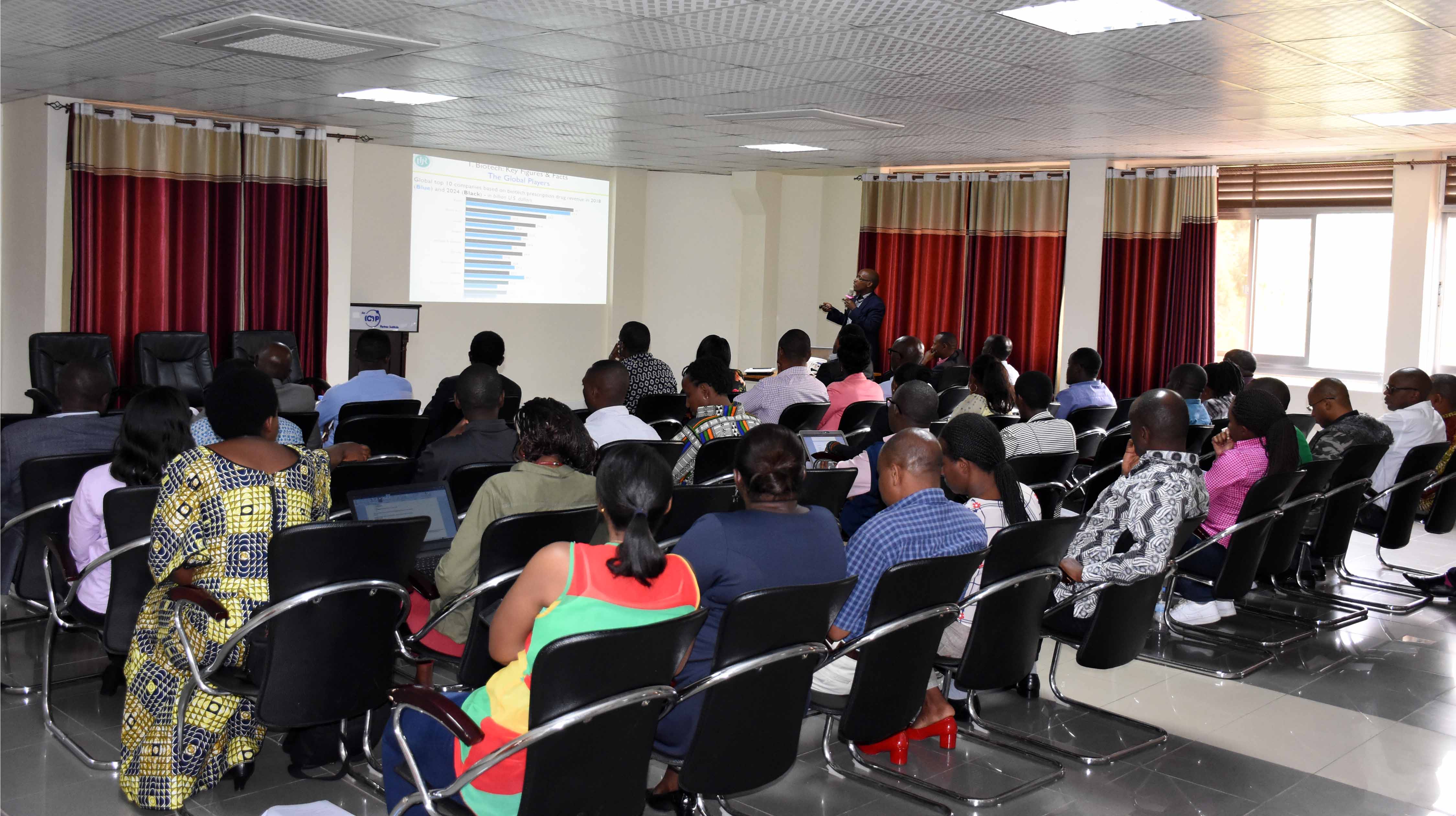 Back view of the meeting attendance