Under its Centre for Geographic Information System-GIS, the University of Rwanda concluded a five-day training for postgraduate students and staff in the quest to raise awareness and build capacity in the field of GIS. The training covered various sessions including an introduction to GPS technology, spatial data analysis to mention but a few.
Speaking on the occasion, Théogene Rizinde one of the participants in the training noted that it equipped him with basic theoretical and practical knowledge of GIS technologies like ArcGIS and other skills to explore and analyse spatial data. He added that the volume of location-based data is growing and it is very pertinent for him as a data scientist to keep up with modern tools and make valuable critical decisions based on analysis of geographic data.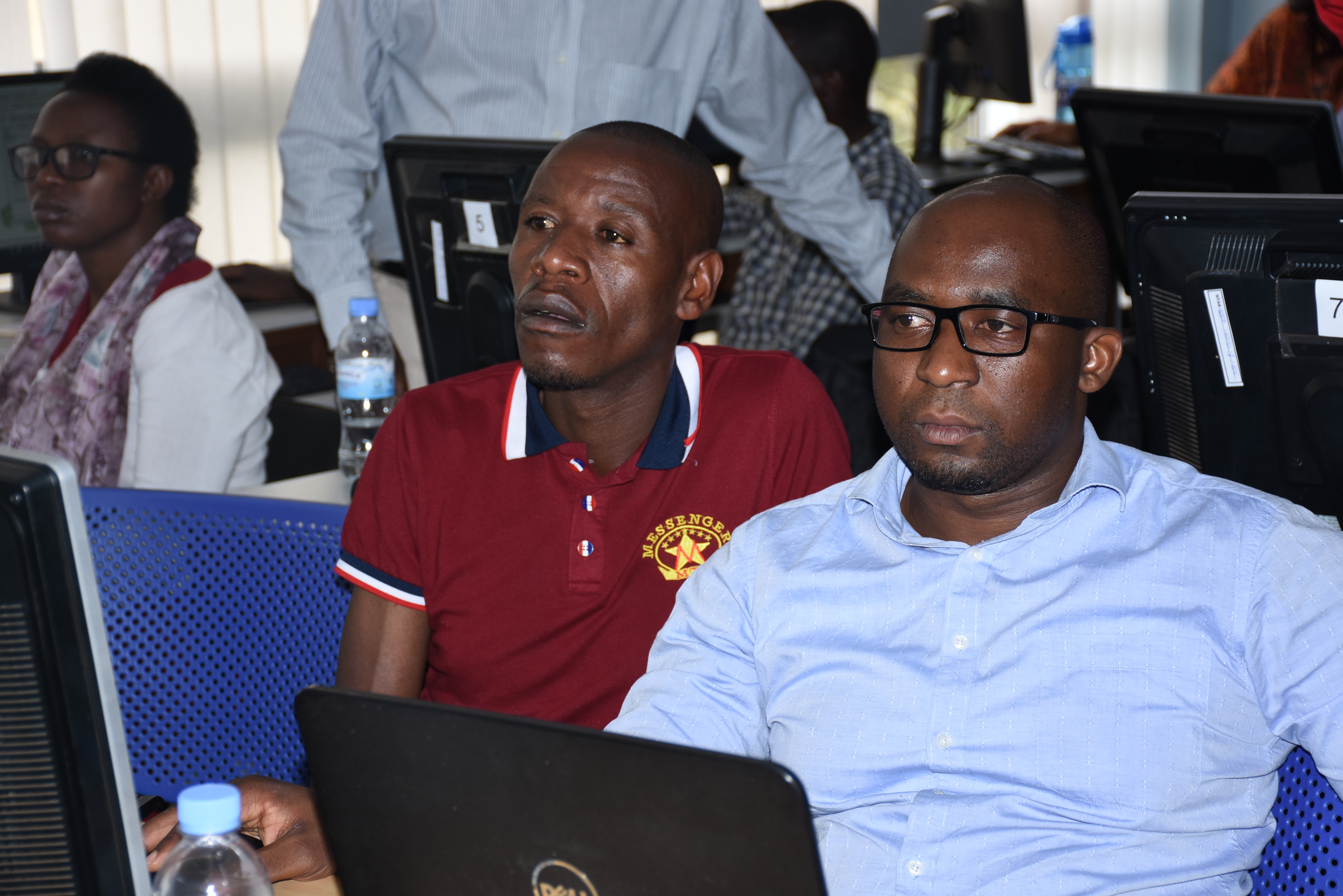 Théogene Rizinde (R) was one of the participants in GIS training
"The skills got from the training will help me to apply spatial statistics methods to solving prediction and estimation problems" said Rizinde who is a lecturer of Statistics at the University of Rwanda and also pursuing PhD in data science.
Among the training facilitators included Clarisse Kagoyire who is also a researcher in the UR Centre for Geographic Information System. She said that the training was organized after realizing the low awareness in using GIS in different fields. According to her, there is a need of location data almost in every field such as agriculture, soil sciences, telecommunication and transport. The starting point was therefore showing the application of GIS in various fields.
Kagoyire explained that by establishing schools and hospitals, GIS should be used to know the population density that will access to the services and also the actual distance between the population and service providers. Equally, it can be used in Agriculture for people to know the soil data and make analysis to identify related crops to certain areas.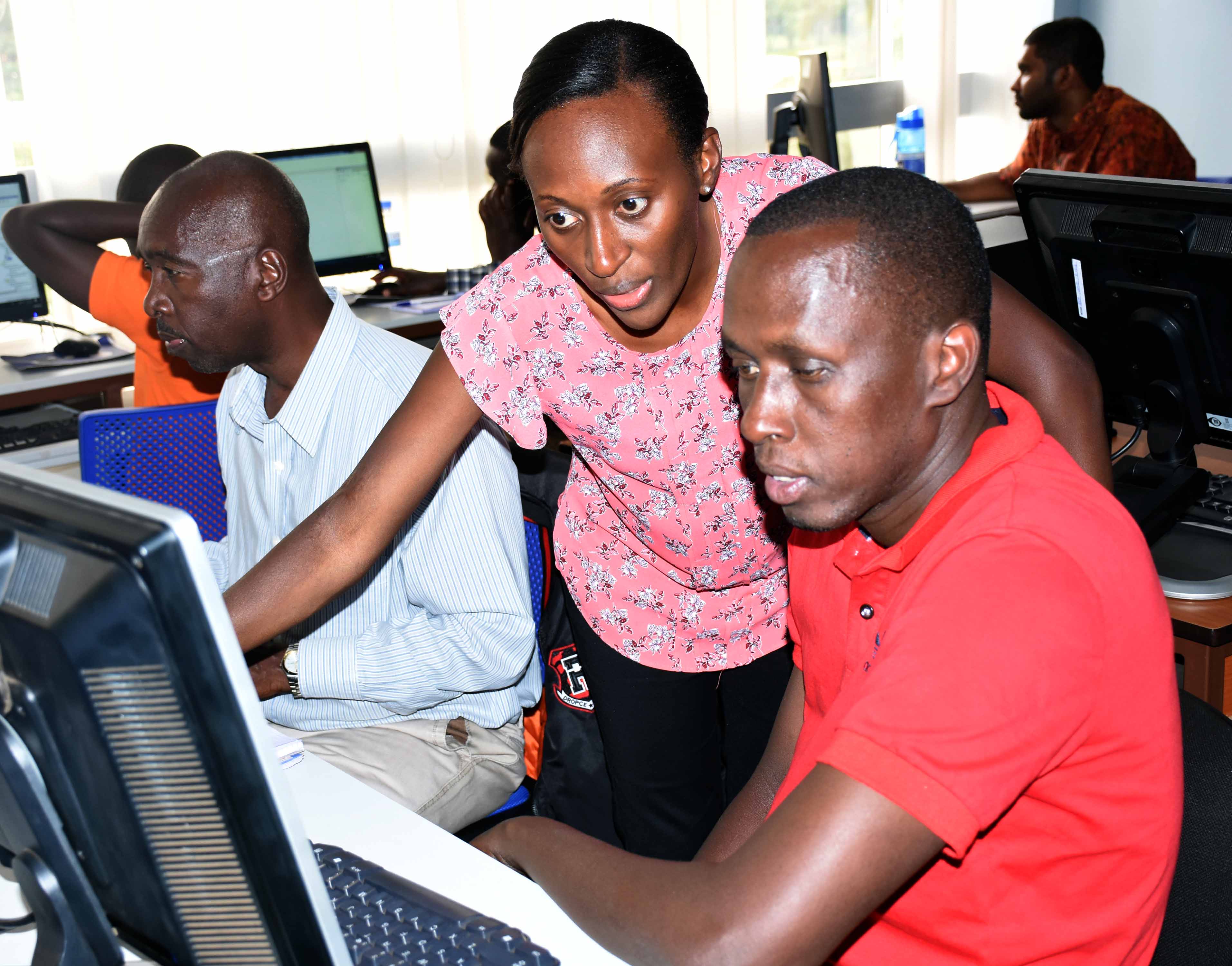 Clarisse Kagoyire (standing) was one of the facilitators of the training
"You would find in some areas where two schools are found in one location, whereas students have to walk long distance ; it is a vindication that GIS was sidelined during infrastructure set up," she said.
Besides, GIS can be used in transport to manage commuting trajectory by tracking all the buses and ultimately allocate them where passengers are congested.
All in all, it was pointed out that GIS deals with a combination of a lot of case studies and then does data analysis, before they can be submitted to decision making organs so that they can make decisions based on the real facts.
The training was supported by UR Sweden Programme for Research, Higher Education and Institutional Advancement through its GIS and Remote Sensing Subprogramme. The subprogram operates in the College of Science and Technology.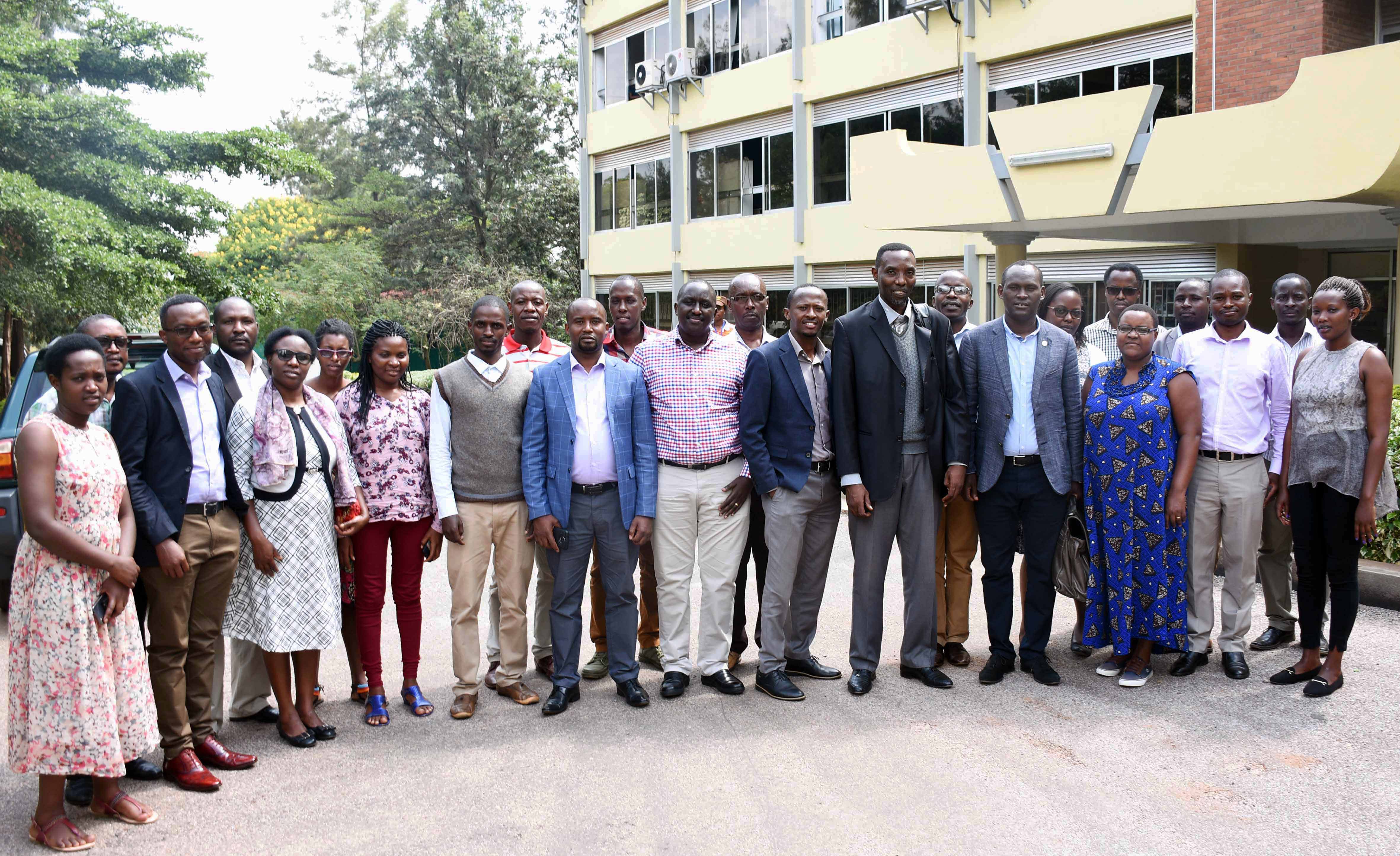 Participants in the training pose for a group photo