The University of Rwanda held its 6th Graduation ceremony, which saw 9490 graduands conferred with various degrees that are offered in different UR colleges. For the 2nd consecutive time, the ceremony took place in Huye Stadium and was presided over by the Prime Minister of the Republic of Rwanda.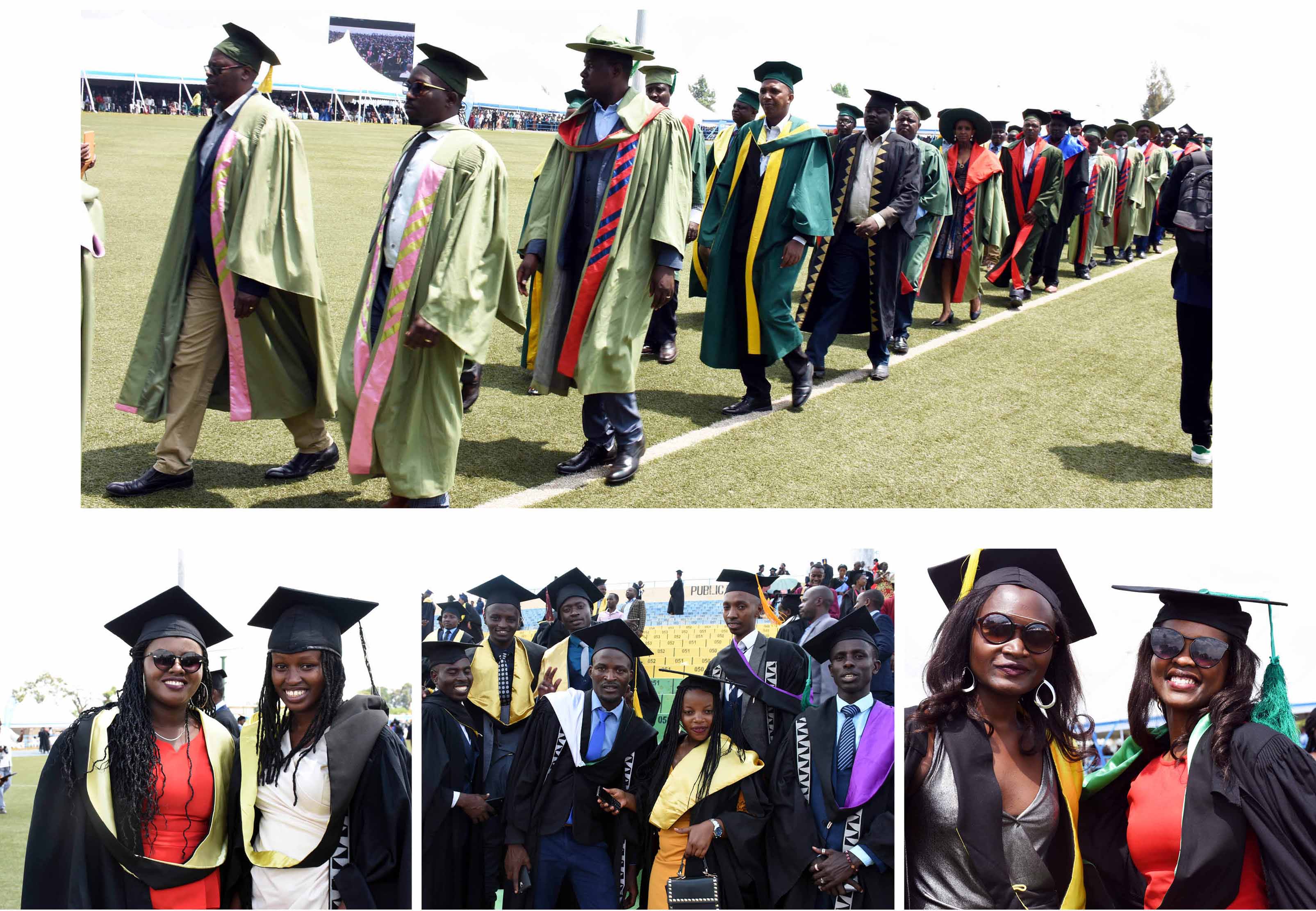 It was a joyful moment for graduates
In his keynote speech, Rt Hon Dr Edourd Ngirente commended the University of Rwanda for innovative initiatives that have been introduced in its teaching, learning and research. According to him, this complement to the Government ambition to develop Rwandans and make them a capable and skilled labour force.
The Head of Cabinet added that the Government has adopted a number of strategies to boost and support quality teaching, learning and research in the University of Rwanda. These include the implementation of sustainable financing model, which has ensured financial sustainability whereas the students' allowance has been increased as well.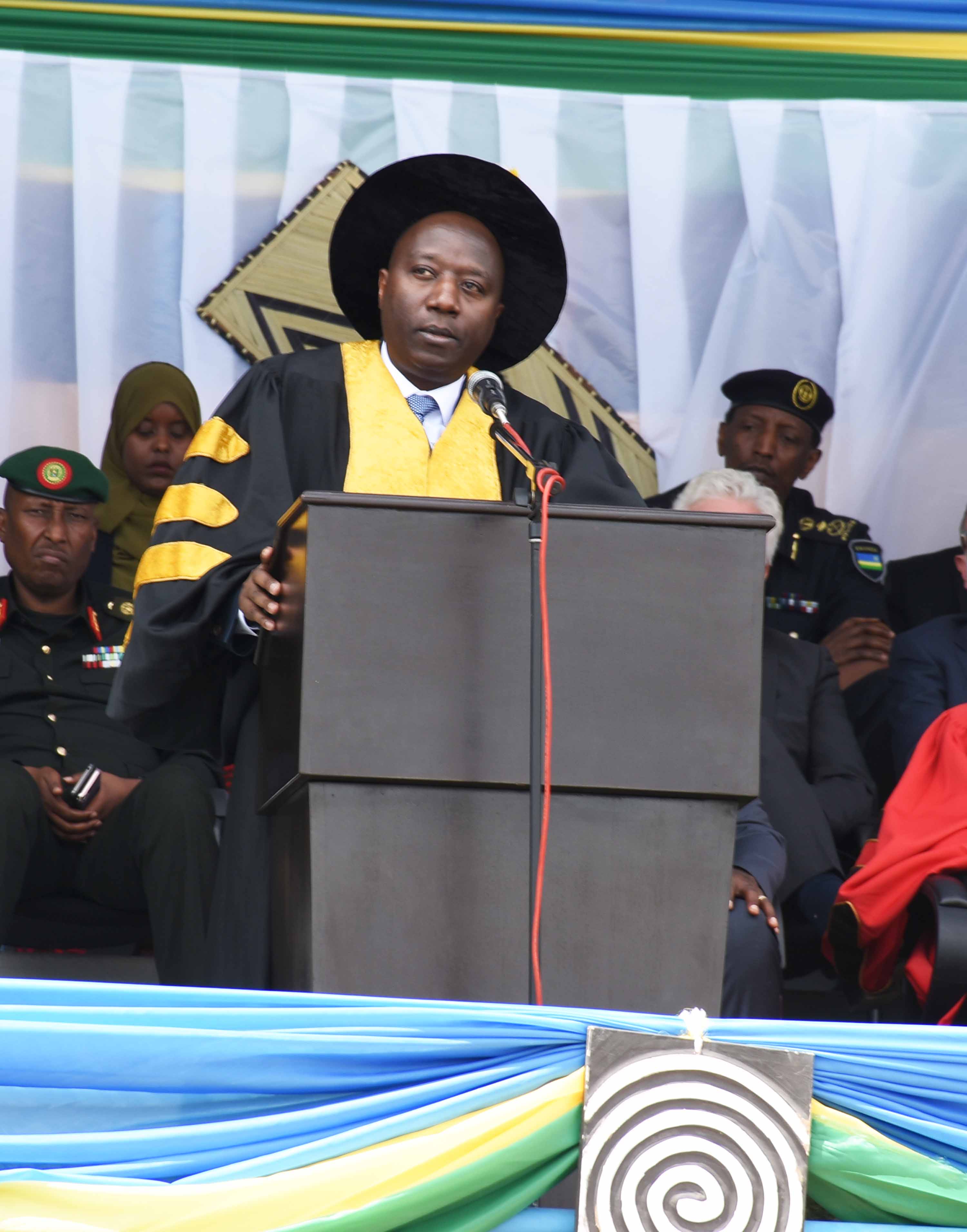 Right Hon. Dr Ngirente while delivering his keynote speech
To the graduates, he branded them to be prepared for the life ahead and asked them to go and be role models in the community.
"Aim to impact and transform lives in the society, be agents of positive change and serve the community with commitment" He told graduates
In his congratulation message to graduates, Prof Phil Cotton UR Vice Chancellor expressed his gratitude to the entire University family including faculty members and others who have directly or indirectly contributed to graduates' success. He also asked the congregation to hold a moment of silence in honour and memory of students who died in this academic year and send prayers and sympathies to their families and loved ones.
Cotton further urged graduates to complement their knowledge and lifelong endeavours with right values and characters.
"I implore you to work humbly and work generously, to be humane and to make a difference in your communities" Cotton told graduates
All the Degrees and Diploma were awarded and conferred upon by the University Chancellor Patricia Campbell. She told graduates that the ceremony is a vindication that they have qualities and skills required to succeed and therefore urged them to use their strong character to bless the lives of people of Rwanda and beyond.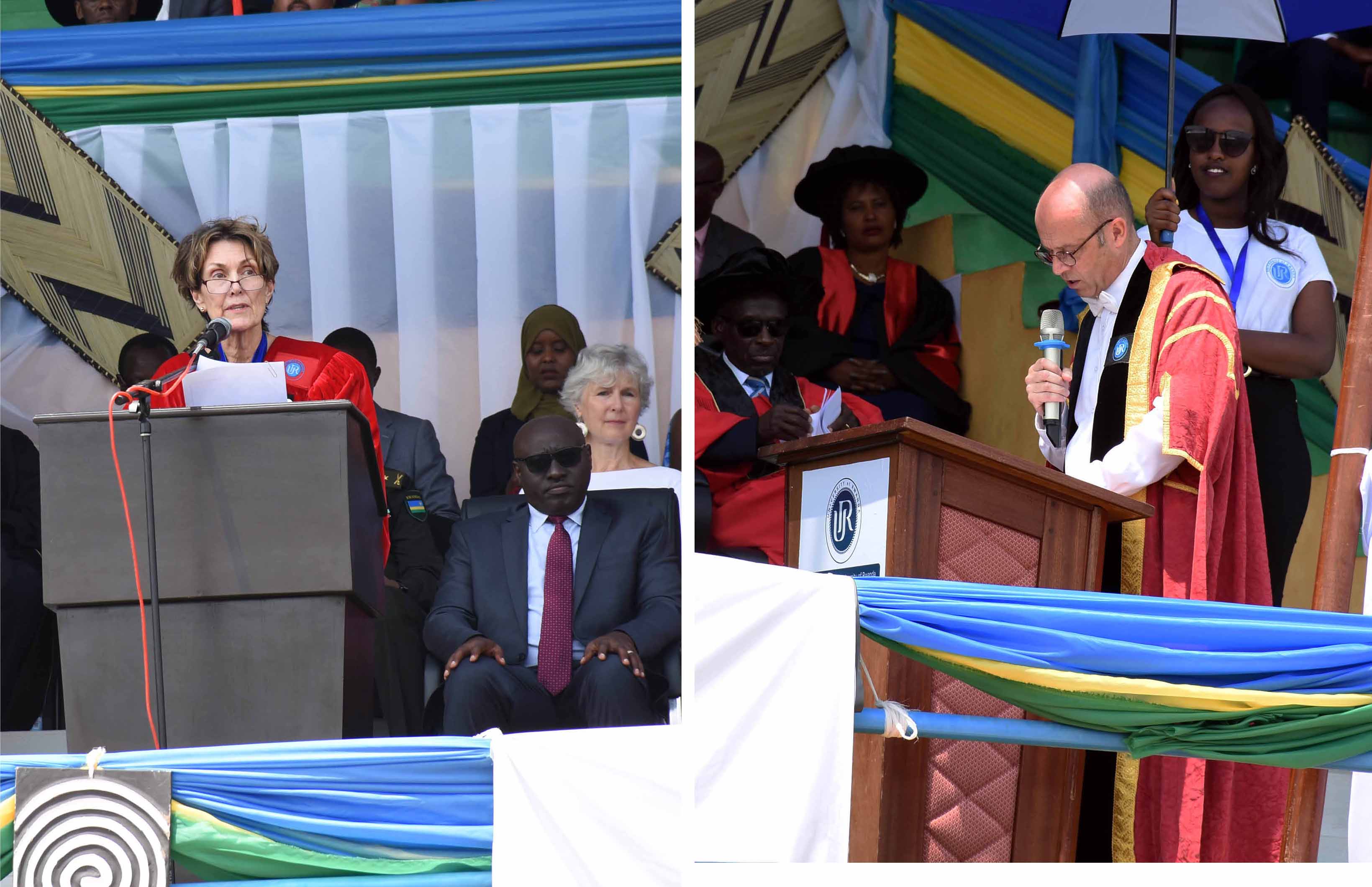 Patrcia Campbell (L) and Prof Phil Cotton sharing their remarks
"The world need people who are exemplified, with spirit of innovation and creativity and who can be agents of transformational change in the world" Patricia said.
Among the participants in the graduation included the representative of UR Alumni association Jackline Kamanzi. She explained that the UR alumni aims at fast-tracking the transformation of the society through its multidisciplinary critical mass of knowledgeable and skilled individuals from the country and in diaspora. She asked newly graduated students to join the Alumni synergy and be part of the existing initiatives, which are meant to ignite creativity and innovation as well as supporting community service activities among others.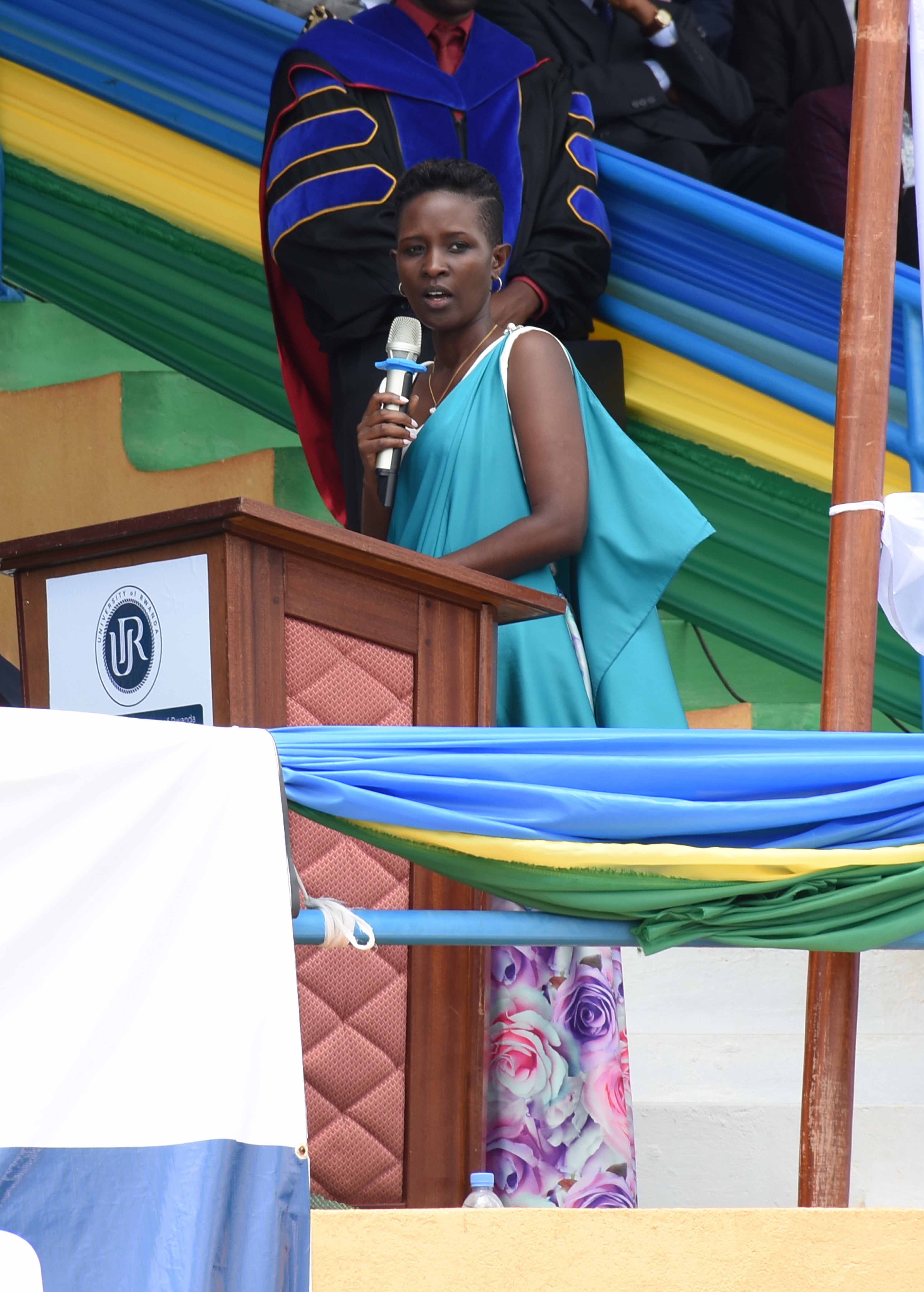 Jackline spoke on behalf of UR Alumni
This year total number of graduates is 9490 as opposed to 7050 that graduated last year, hence marking an increase of 2400 graduates. On this occasion, 400 graduates were awarded Masters' degrees while 40 were awarded Postgraduate Diplomas and Certificates. A total of number of 7867 graduated with Bachelor's degrees while 546 were awarded Advanced Diploma and 636 with Diploma. In addition, one student graduated with PhD. For the first time, the School of Mining and Geology's students featured on the graduation list while maiden 25 students from the region obtained Master's degree in Health Supply Chain Management.

Indangamuco, UR traditional dance troupe entertained participants