How to build continuity in family businesses in countries characterized by instability and unrest ? Social capital is one of several key factors.
Family businesses in developing countries are a major part of the social context, which affects long-term planning. Dr. Pierre Sindambiwe, graduation from Jönköping International Business School, Sweden, has interviewed people in six founding family businesses in Rwanda to understand how they build continuity and long-term business.
His research shows that the owners of the companies build continuity, among other things by investing in cohesion within younger generations, including in-laws and non-family members in the company, and creating standards for inheritance processes, governance and management.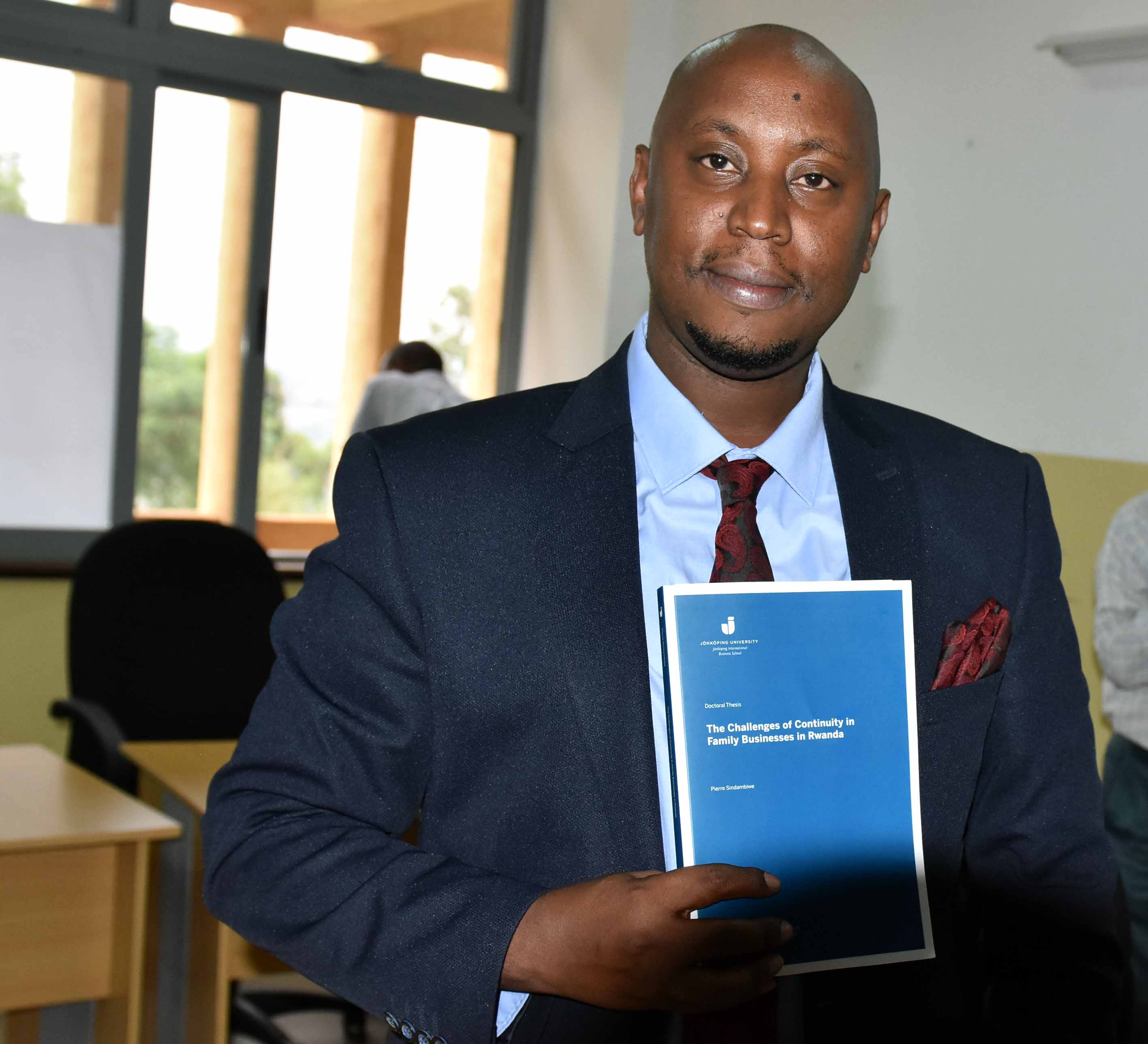 A moment after Dr Pierre successfully defended his PhD thesis
Dr. Pierre Sindambiwe believes that, unlike the Western context, the ability of these family businesses to maintain continuity is strongly linked to the family composition and social capital held by the active individuals in the company. But also, to cultural aspects related to such things as heritage management and leadership arrangements. In addition, institutional uncertainty and a communitarian way of living affect a family's ability to plan in the long term.
By studying six companies that have survived over time, Dr. Pierre has also understood the challenges that other, closed companies, have faced when it comes to building continuity. Specifically, he has found three challenges that can adversely affect the survival of a family business :
Detachment and social distance between generations.
Lack of co-ownership and management between the founder and the younger generation
Weak family embeddedness pushing away young entrepreneurs to start own businesses outside family businesses.
Contact
Pierre Sindambiwe, PhD
+250788507192,
Email : psindambiwe@gmail.com
The original story is in Swedish and was published on the ESBRI website, available here