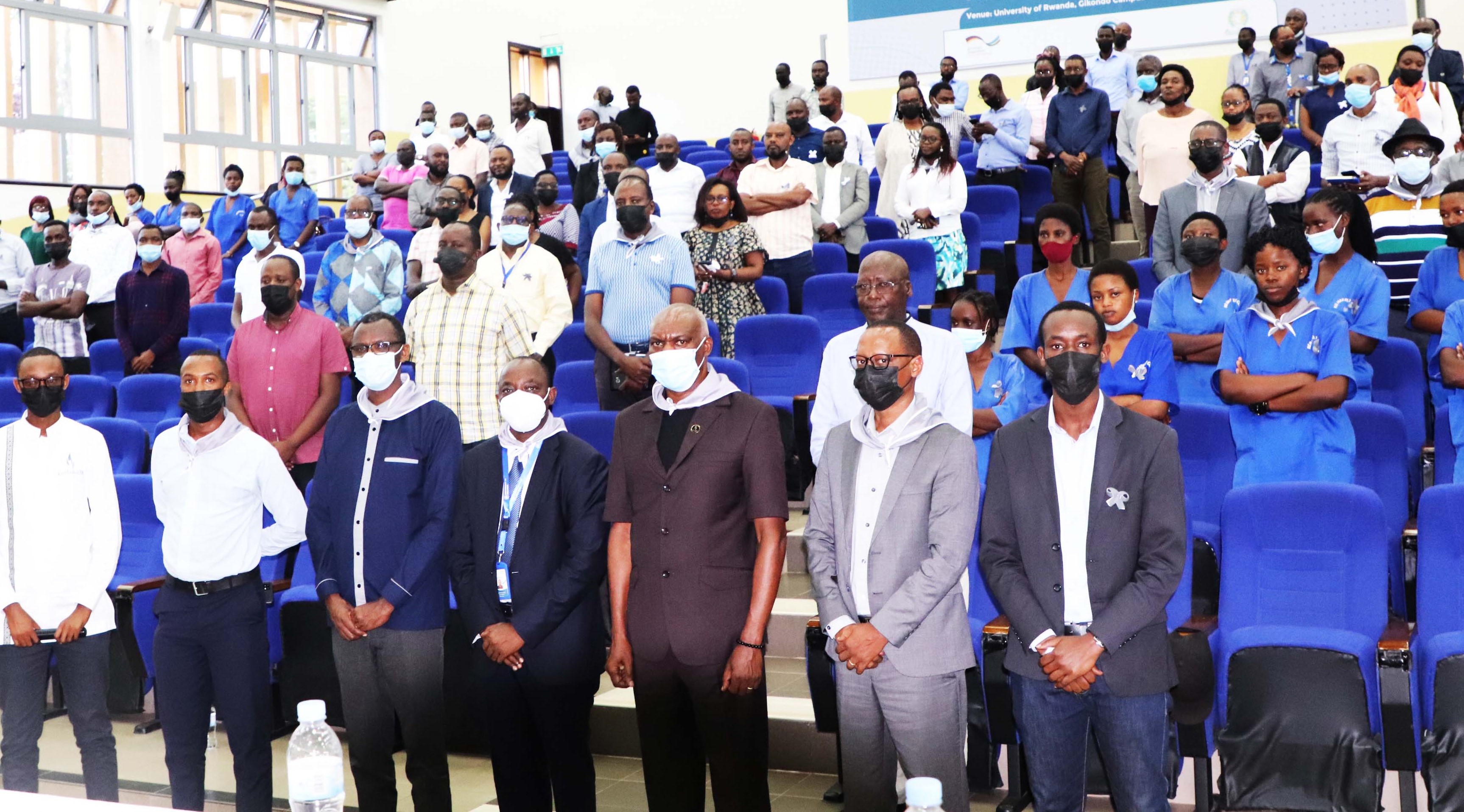 The University of Rwanda's Gikondo Campus community gather for the 28th commemoration of victims of the April 1994 Genocide against the Tutsi, on 12th April 2022 at UR Gikondo. On this occasion, they laid a wreath at the Gikondo Campus monument in honour of students & staff who were killed in 1994 Genocide against the Tutsi. Trailed by public talk, they shared the history of Rwanda from the colonial era till the genocide against Tutsi and reconcile of Rwandan today.
Dr. Rugaragu Innocent, a lecturer in UR who delivered the Rwandan history pointed on how old jurisdictions and colonial machineries have shattered Rwandan unity. In his lecture, he urged the UR community to reject all kinds of discrimination, stating that it is the responsibility of every Rwandan citizen to do so.
"The Rwandan government has agreed to eradicate all kinds of discrimination in our country. The new rules we have are to help us build a policy of unity of Rwandans and continue to support it" Dr. Rugaragu noted.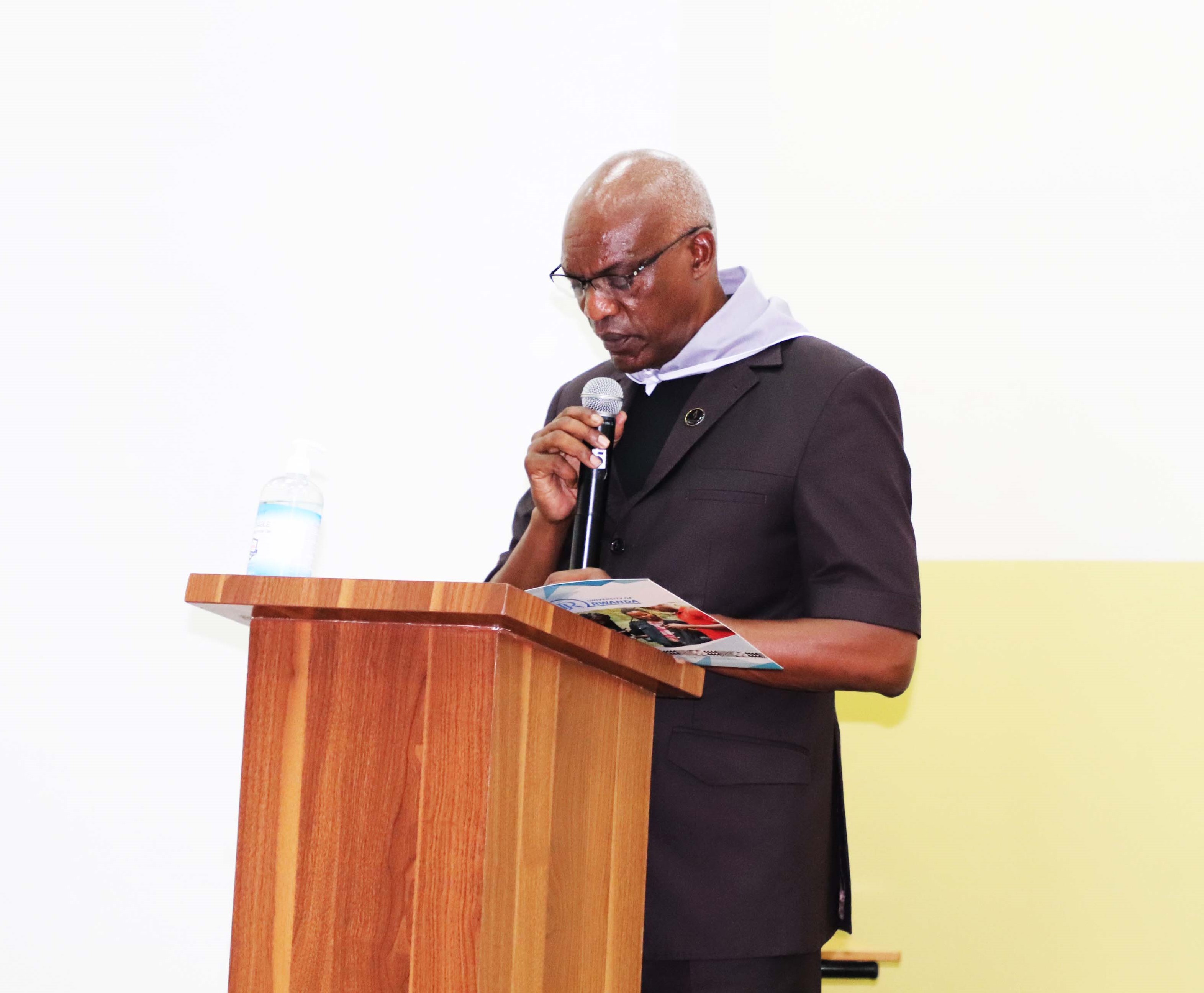 In his remarks Prof. Alexandre Lyambabaje, the UR Vice-Chancellor said that after the genocide, the Rwandan community chose to be one, as His Excellency President Paul Kagame said on the 20th Commemoration of Genocide against the Tursi. "We have chosen to be one". As the theme of the return this year, it bases on the fact that as long as Rwandans always put unity first in their hearts and actions and the heritage of our descendants, it will help us fight against the genocide ideology and achieve the development we want.
Prof. Lyambabaje called upon Rwandans and especially the youth to recognize their role and contribution of building the Rwanda we want and completely remove the genocidal ideology. He also noted that the commemoration should be a reflection on the army of the Rwanda Patriotic Front (RPF) that stopped the Genocide and gave Rwandans the hope for life.
Photos event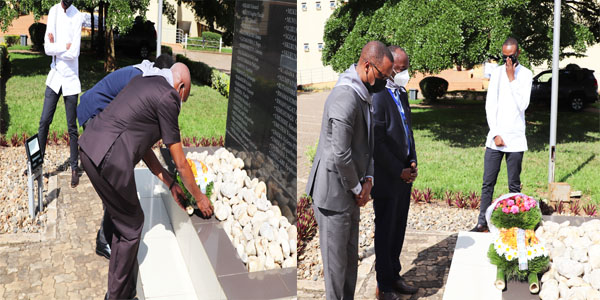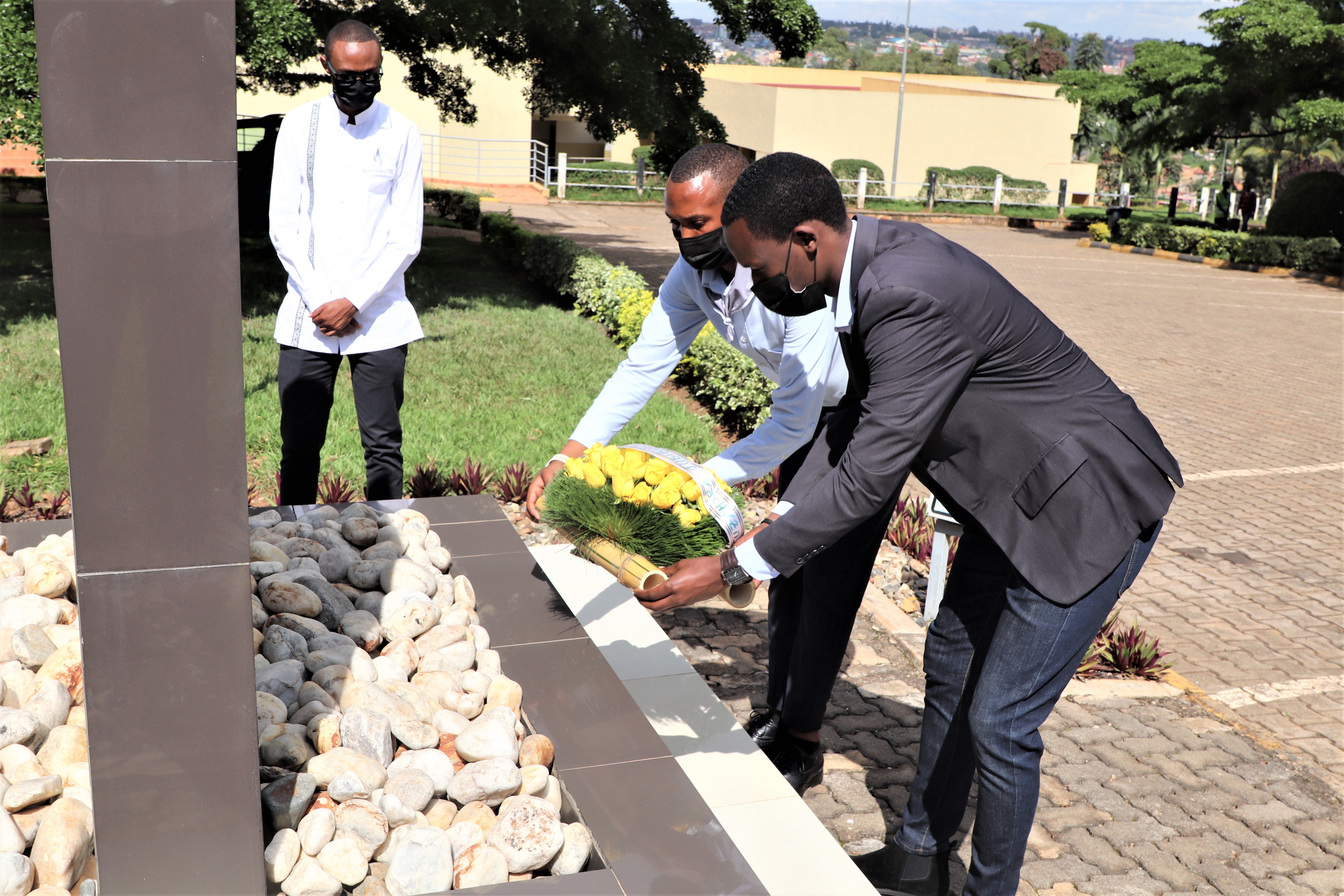 Story by
Rosine NTAWULIKURA
Intern in UR Communication Department