The Minister for Education Dr. Eugene Mutimura met with UR staff members and students at Gikondo Campus on April 29th,2019.
The meeting discussed on UR Student's welfare, updates on students loan management, and the status of UR centres of Excellence.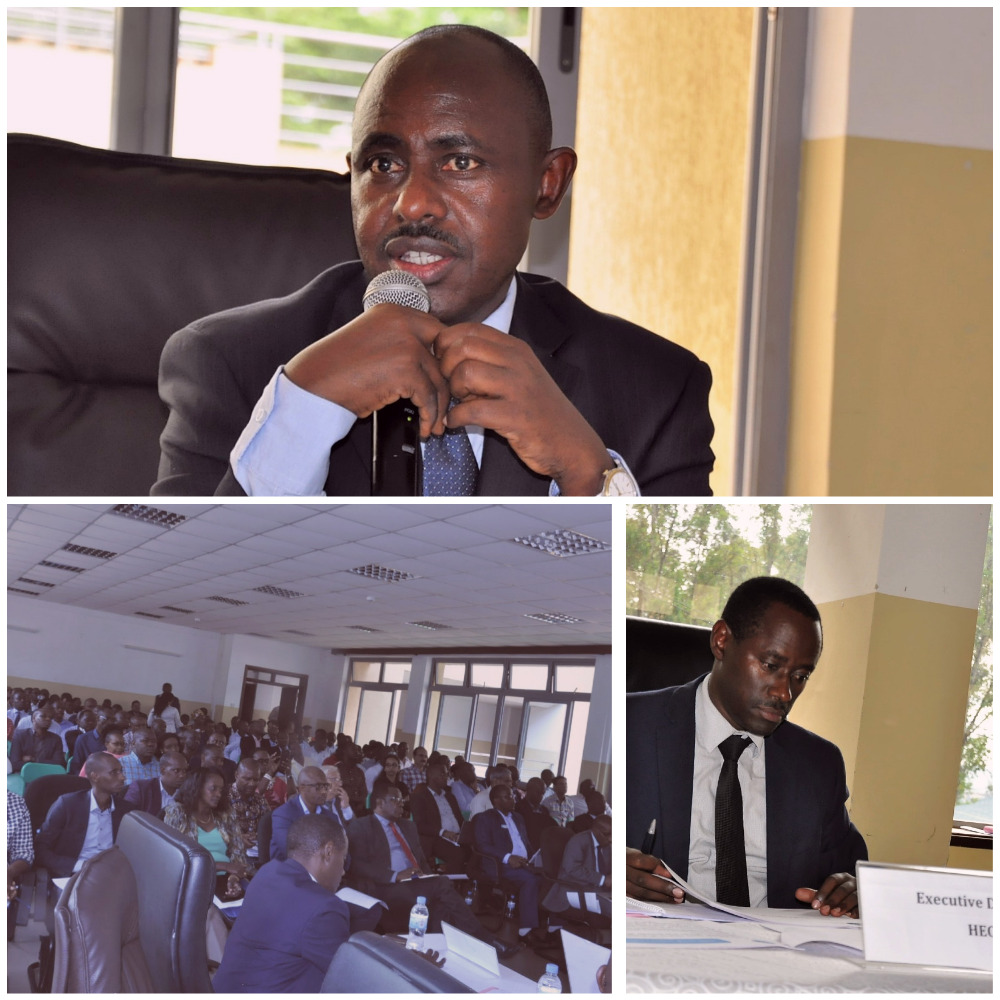 The meeting has also discussed on Industrial attachments & practical training of UR students and updates on integration of medical students from University of Gitwe into University of Rwanda.
In his address ; the Minister Dr. Eugene Mutimura noted that "there has been a good progress whereby the University Senior Leadership has been assigned to follow up on UR Campuses's operations but there are still some challenges that need serious attention".
The Minister was welcomed to campus by the Senior Management of UR led by the Vice Chancellor Professor Philip Cotton.
The Minister of Education Dr Eugene Mutimura was accompanied by a delegation which included the Executive Director of Higher Education Council and Representative of BRD.