The Chancellor of the University of Rwanda, Patricia L. Campbell, accompanied by UR-Vice Chancellor, Prof. Phil Cotton, visited UR Rukara Campus where she was enthusiastically welcomed by the Campus community members. The visit coincided with the beginning of the induction of first year students for academic year 2019-2020.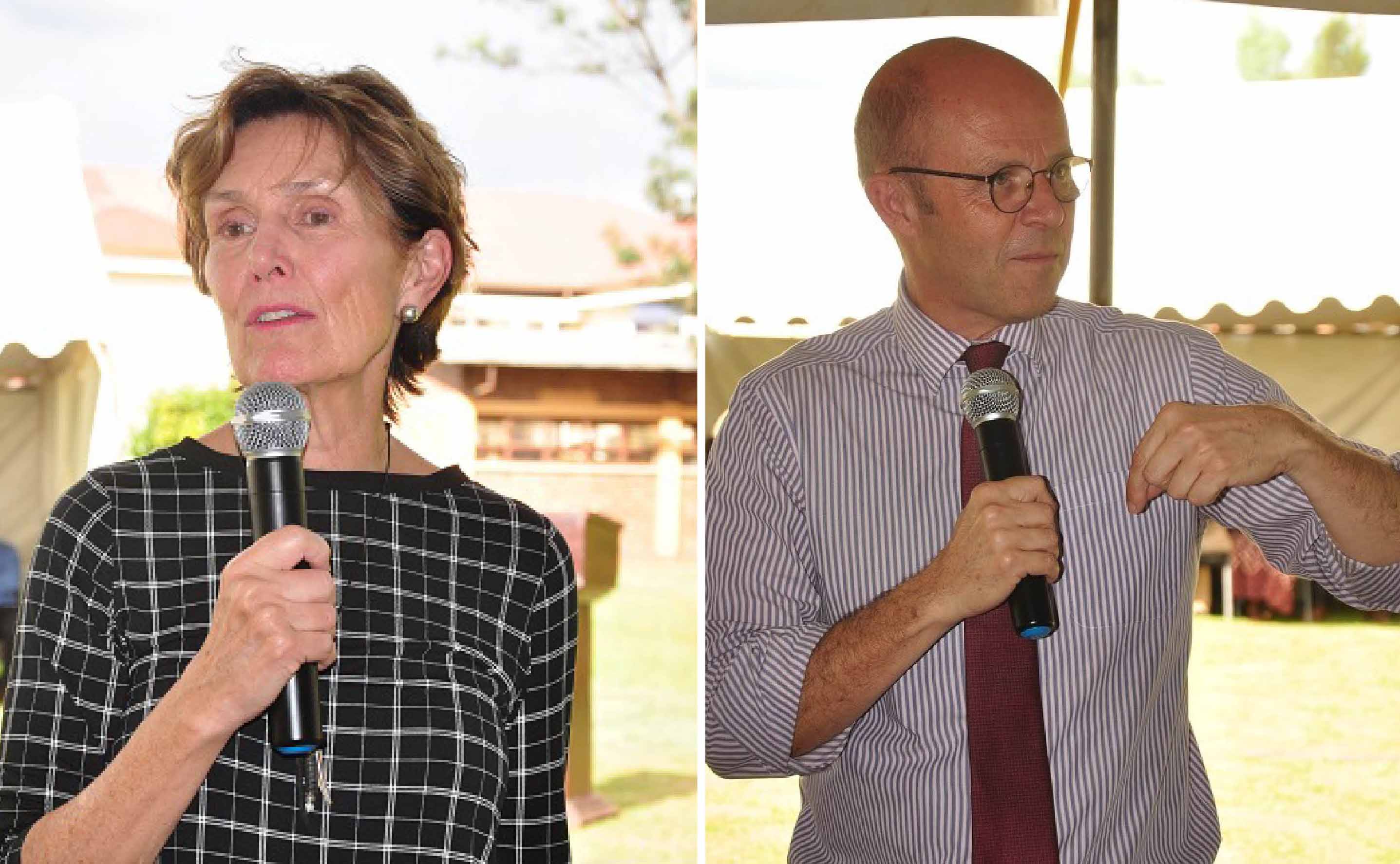 Patricia L. Campbell (L) and Prof Cotton during their visit to Rukara Campus
While addressing the new students, the Vice-Chancellor, Prof. Phil Cotton thanked them for choosing the University of Rwanda. He also appreciated their choice of the education profession which is a pillar in the country's development and assured them that the University cares about them. The VC urged the students to work hard and uphold positive attitude which is the key to success in life.
In her insightful address, the Chancellor shared her best advice on how students ought to behave in their endeavor for success both academically and socially and noted that the University of Rwanda is committed to creating a friendly teaching and learning environment. She commended the UR-Rukara Campus students for their demonstrated commitment in preservation of cultural Rwandan values.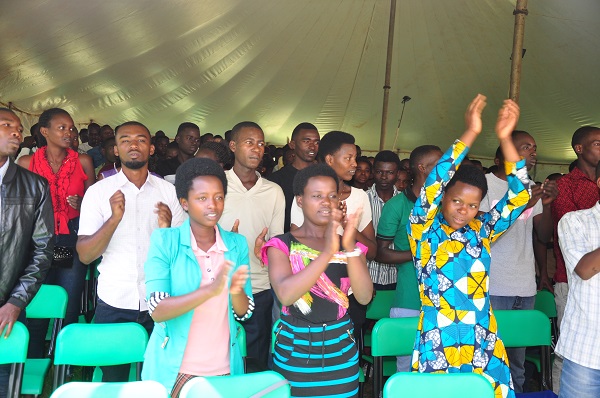 A section of freshers expressing their delight to the visitors
Before concluding her visit, the Chancellor made a campus tour. She visited the Centre for Special Needs Services, the Resource Centre for persons with disabilities and the Multimedia Studio amongst others. After the tour, the Chancellor wrote in the Visitors' Book that she was impressed by the beauty of Rukara Campus as well as its faculty, students and administrative staff.
Prior her visit to Rukara campus, the Chancellor had on the same day, visited UR-Nyagatare Campus where the UR-CE 1st year Non-STEM students are based.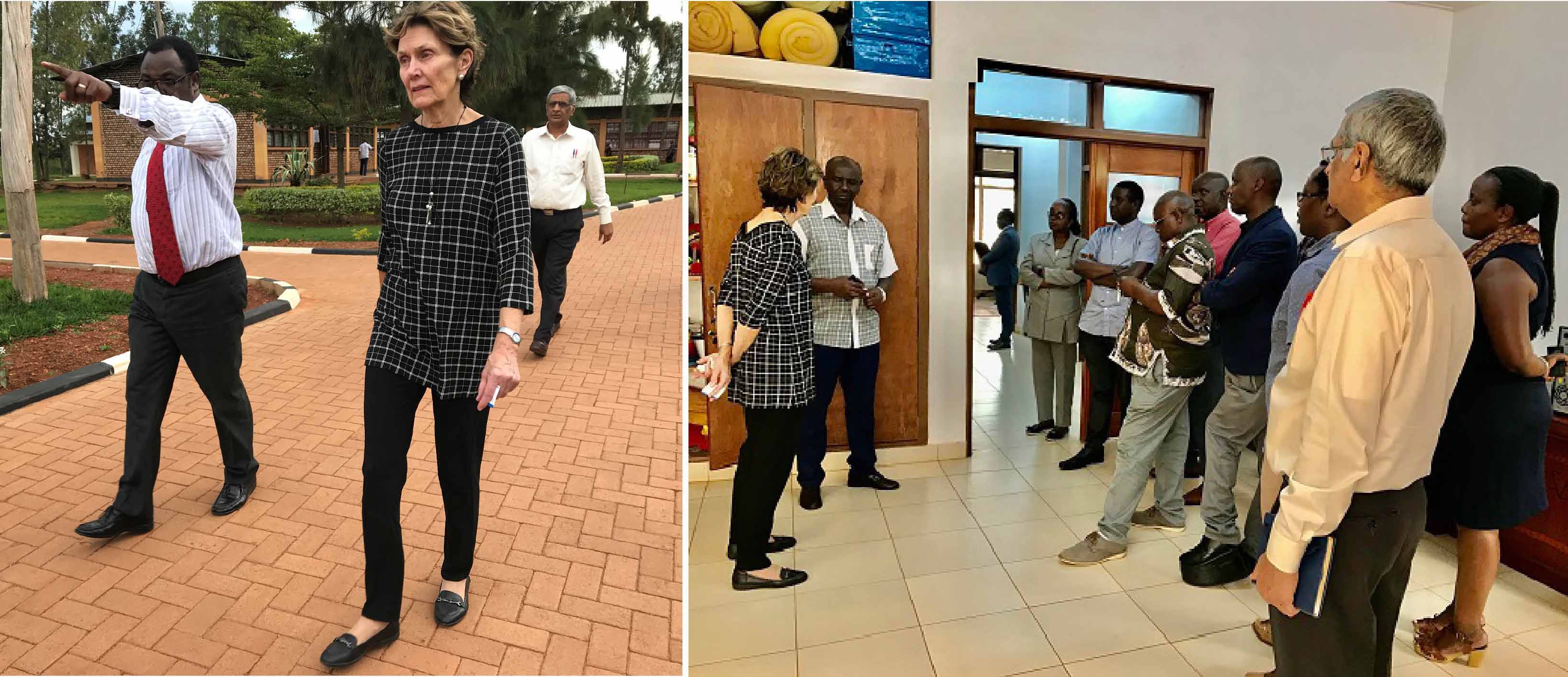 Prof Njoroge, UR-CE Principal with Campbell (Left photo) touring the campus
Story by
NTIRANDEKURA Schadrac
Public Relations and Community Engagement Officer
University of Rwanda-College of Education