The University of Rwanda in collaboration with the Ministry of Health under the auspices of Karolinska Institute unveiled PROFORMA Project. ¬¬ The project aims at strengthening national pharmacovigilance and post-market surveillance systems for medicines.
Speaking while launching the project, Hon. Dr. Diane Gashumba, the Health Minister noted that the new project is in line with other Government initiatives to ensure good health services for the community. She added that the critical project will bring together health facilities, medical doctors, patients, and other health stakeholders to ensure the success of Rwanda health care system.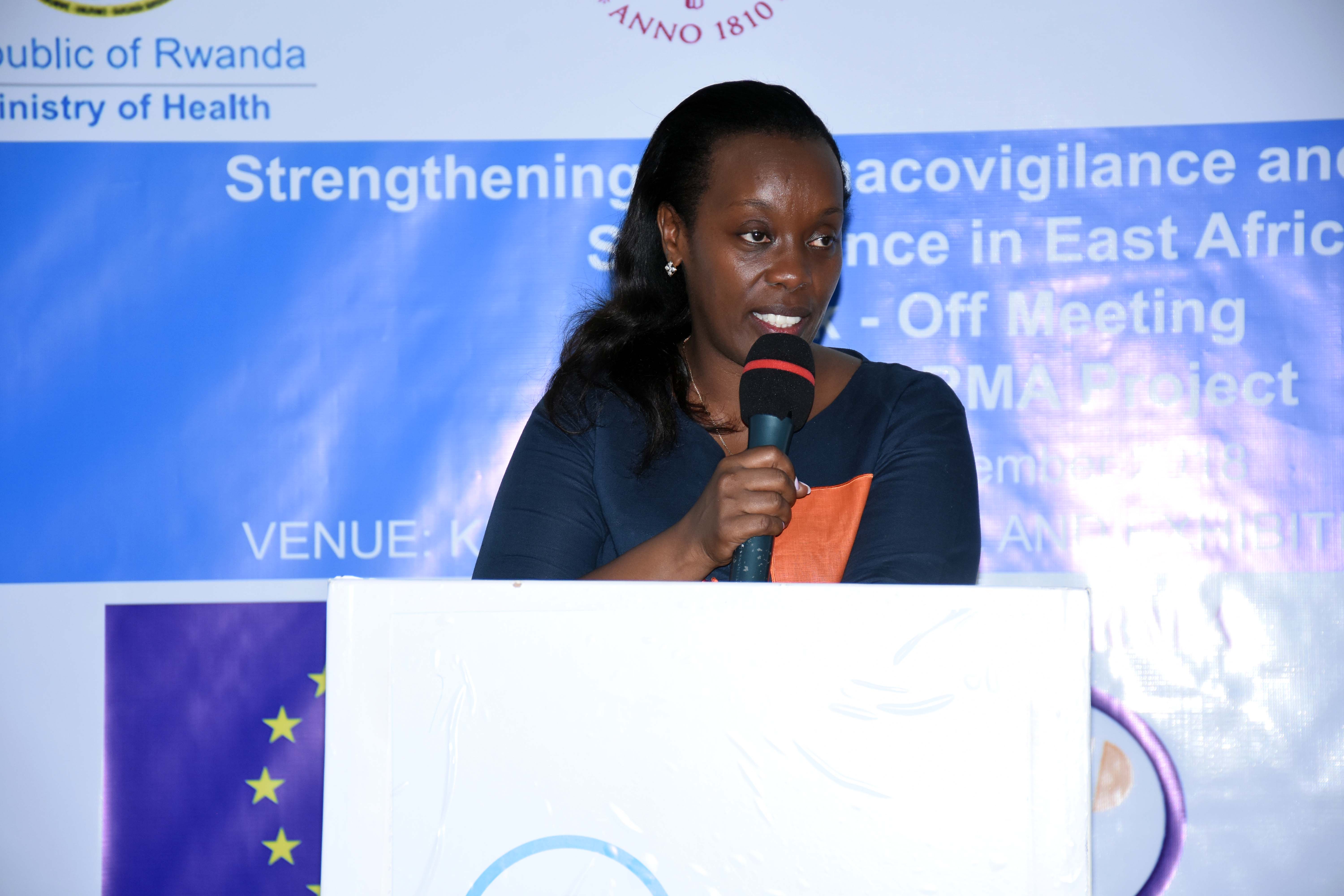 Keynote speech by Hon. Dr Diane Gashumba, the Health Minister
According to her, the project will be one of the initiatives to help Rwanda to keep up the pace of achieving set goals especially MDGs health-related goals.
In his opening remarks, Prof. Phil Cotton asked participants especially those with a high stake in health services to link the new project with the World Bank Capital Index. According to him, people should reflect on ways to engage with the wider community in order to improve on access to health services for young people victim of different diseases and those whose opportunities are limited.
Speaking on the occasion, Prof, Eleni Aklilu, PROFORMA Project Coordinator called for intensifying mechanisms and teaching practices to monitor the influx of new drugs in the quest to mitigate their effect on the population. Eleni from Karolinska Institute in Sweden further observed that the initiative would only be successful if academia, patients and the community at large are engaged in this cause.
PROFORMA is a consortium of six countries, namely Sweden, Netherlands, Ethiopia, Kenya, Rwanda, and Tanzania. It works on strengthening regulatory capacity on Pharmacovigilance.
UR is part of a Consortium that received a grant aiming at strengthening national pharmacovigilance and post-market surveillance systems for medicines in East Africa. The Ministry of Health in Rwanda was included in the Consortium as the beneficiary of expected project results
Group photo by participants to the workshop