75 students from various African varsities concluded a week-long training in power engineering organized by the African Centre of Excellence in Energy for Sustainable Development-ACE-ESD at the University of Rwanda-College of Science and Technology. The training generated hands on skills in many areas including power engineering, Microgrid, Smartgrid to mention but a few.
In his opening remarks, Prof Etienne Ntagwirumugara, the Director of ACE in Energy for Sustainable Development took trainees through the objectives of the training and importance of energy for the development of society. He also noted that the centre is working towards generating knowledge in the sector of energy that will ultimately bridge the existing gap in manufacturing industries in Africa.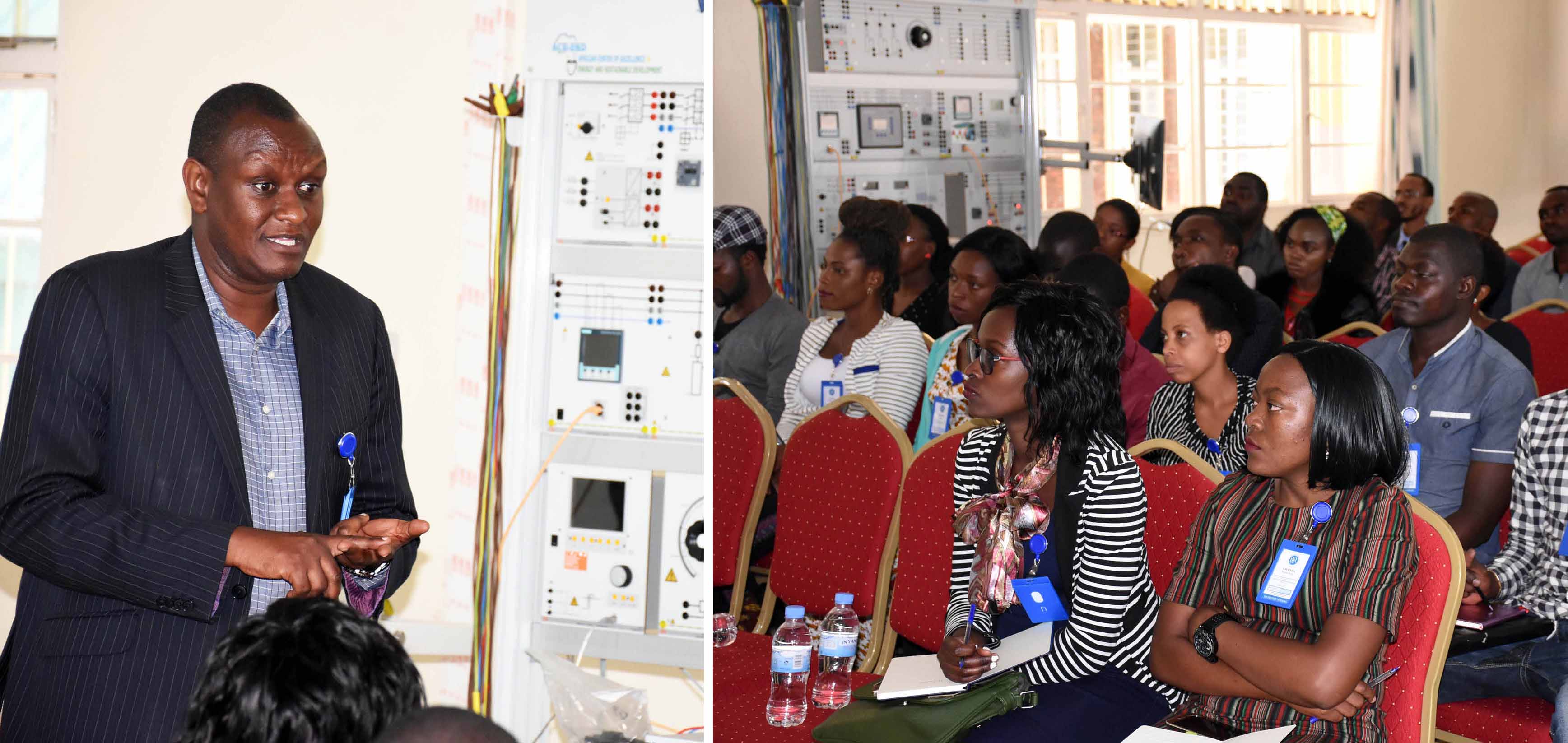 Prof Ntagwirumugara addressing participants in the training
The Centre in Energy for Sustainable Development has one of the cutting-edge equipment in the area of energy with the capacity to offer skills of all type of generation of renewable energy. Being an intensive practical training, Prof Ntagwirumugara believes that the training equipped students with required skills that match the needs of industries.
Among students who attended the training include Philomera Nakyanja, a Master's student at Addis Ababa University. Her motive to attend the training was geared toward her interest in wind energy, which is her favourite energy generation. She witnessed that the training gave participants the occasion to simulate what they would like to do before doing it and what to expect while doing the actual implementation of the their projects.
"We are now advancing from energy that pollute environment to cleaner energy ; it is very important to take advantage of things in our disposal like the wind energy, " Nakyanja said.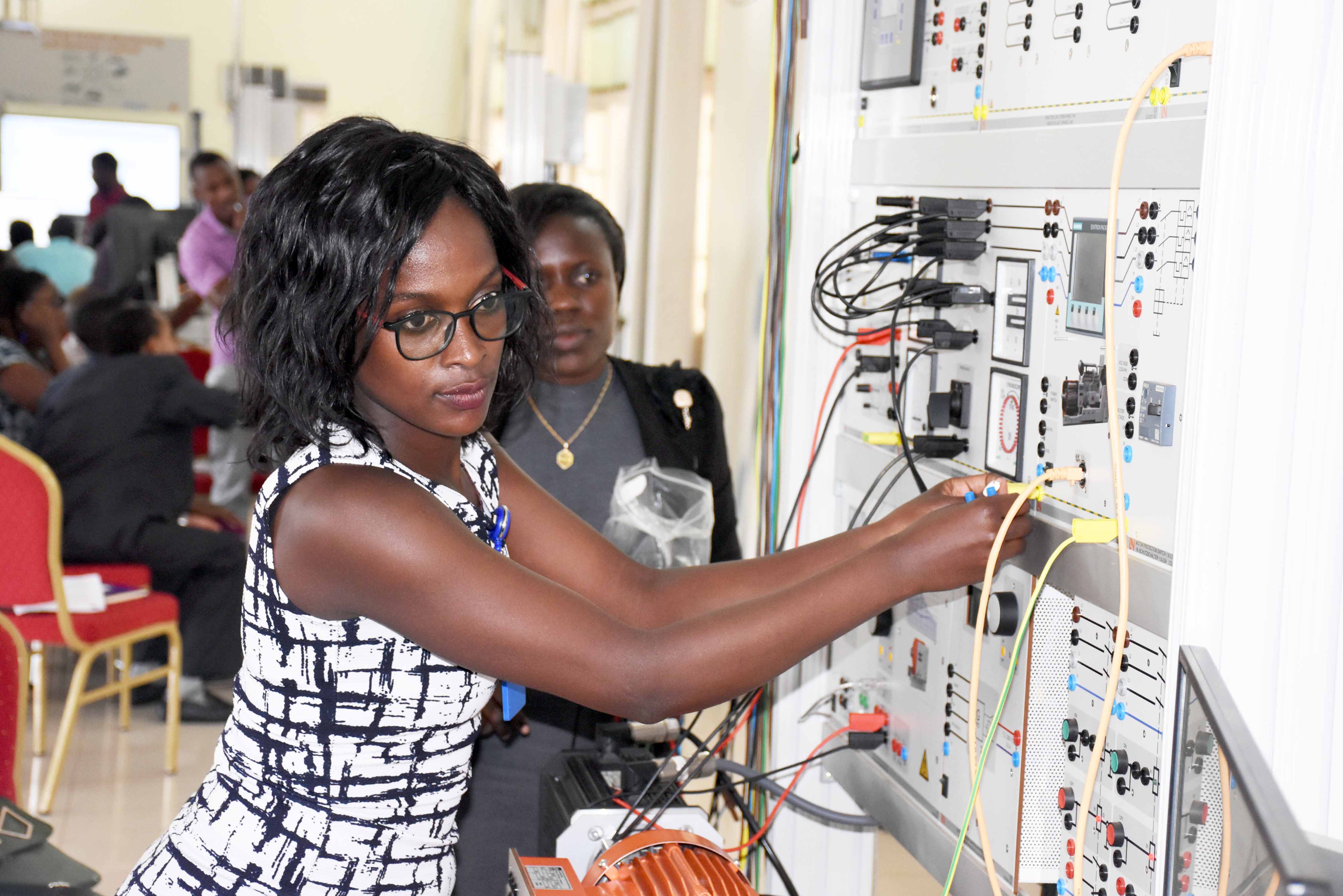 Nakyanja during hands on skills session
Nakyanja who studies Railway Engineering (Rolling Stock) is hopeful that the training was a catalyst to find something that can impact the energy sector and at the same time friendly to the environment.
Apart from generating skills, the training also gave the Centre an opportunity to build relations with students, as they are eligible to be potential candidates for PhD after their Master's studies. In addition, the training is expected to make a ripple effect in way that participants will share with others skills gained while encouraging them to attend similar sessions.
The African Centre of Excellence in Energy for Sustainable Development is one 24 eastern and southern Africa Higher Education Centres of Excellence funded by World Bank. It is also one of the 4 centres with the same status operating at the University of Rwanda. Currently, the centre counts 39 PhD students from regional countries while having master's students from 10 countries.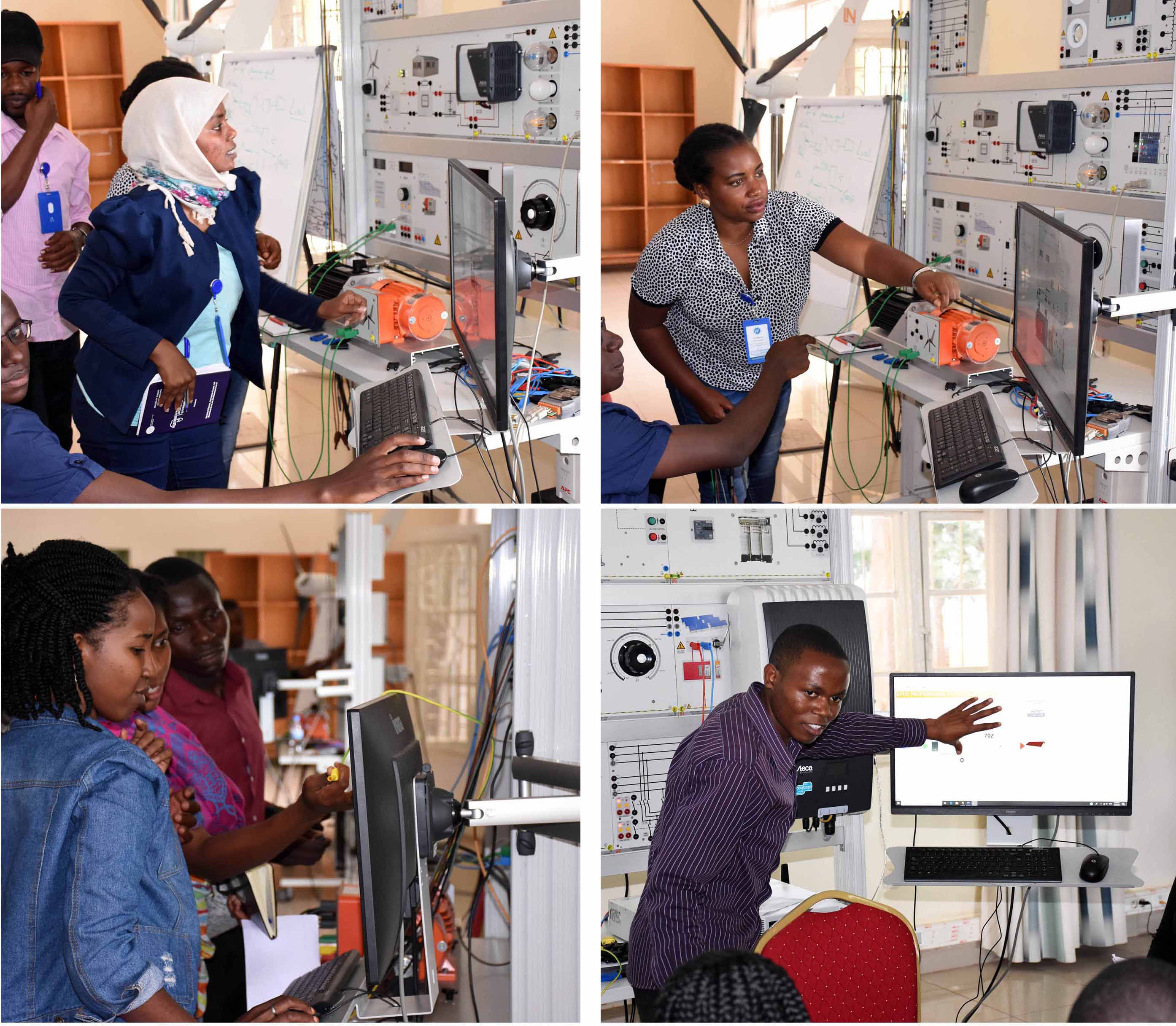 Participants in the training during practicals