The University of Rwanda Library under the support of UR Sweden Programme acquired 499 titles and 1600 copies of books from the USA. The demand was made based on the lists of books that were selected by the academic staff across all UR nine campuses which were submitted to the office of the University Librarian.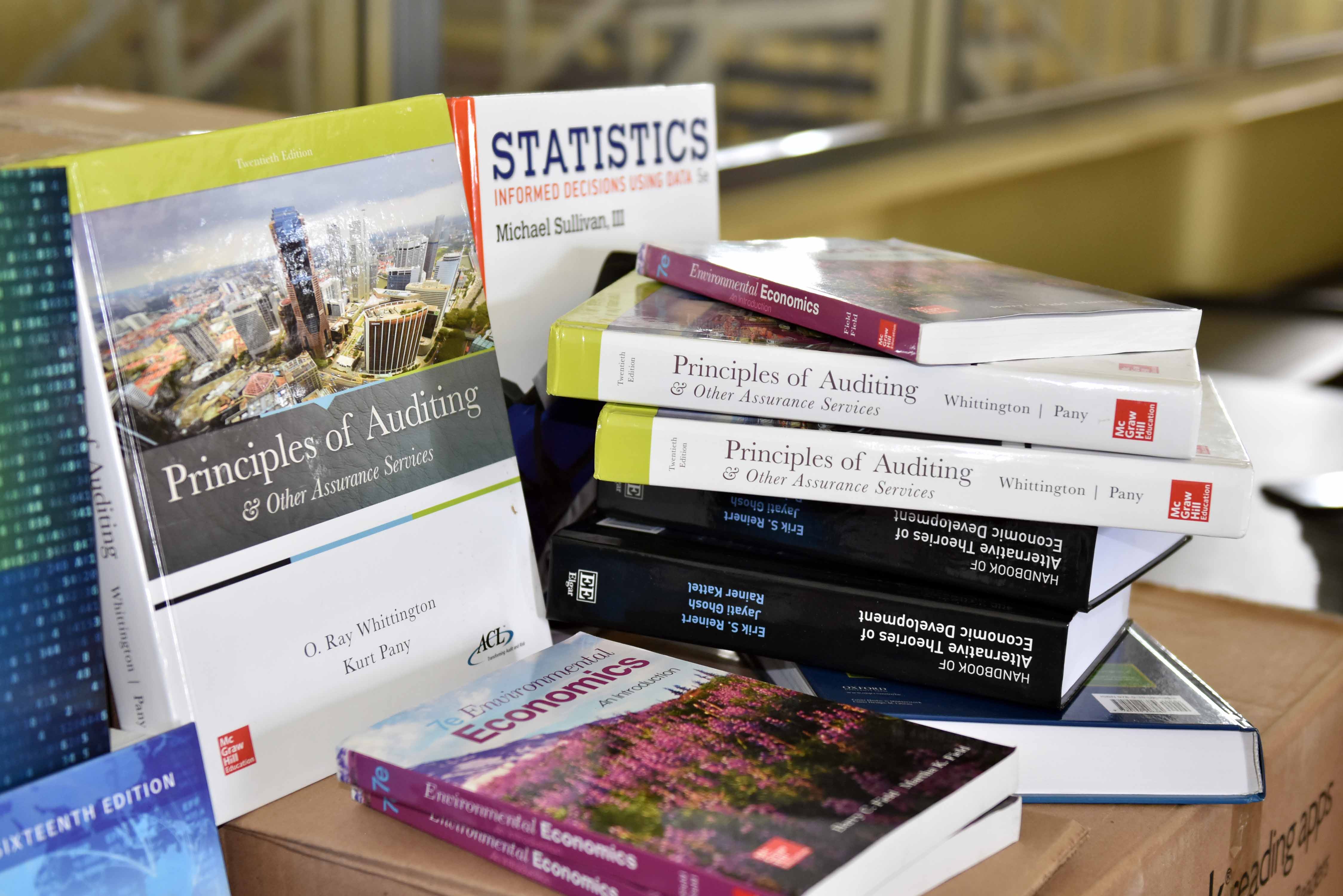 Some of the books acquired under the support of UR-Sweden Program
The books cover wide range of disciples in UR six colleges. Some of these include data science, artificial intelligence, Journalism, Conflict resolution, Journalism, Human behaviour, water Engineering forensic drug analysis and many more others.
According to the University Librarian Dr Robinah Namuleme, the acquisition of books will boost the University library's capacity towards becoming hybrid library with enough books and electronic resources to facilitate a research environment.
"We hope and anticipate that these books will go a long way in supporting new PhD and Masters Programmes and well as Centres of Excellence" said Robinah who also doubles as the team leader of the UR-Sweden Library subprogram.
The UR Sweden Program has been instrumental in helping the library enhance capacity for teaching, learning and research. In additional to books, the UR Sweden Program funded several other projects including the subscription to eResources. Currently, the University library boasts a big number of databases that have been acquired and accessible to all the university library users both on and off campus.
Besides, the UR Sweden Library subprogram has supported capacity building in terms of PhD and Masters training. Recently, the University staff graduated from Sweden in PhD in Library and Information Sciences under the same support. The Program has also made investments in the creation of a research environment through the acquisition of ICT equipment and software which helped to integrate library services and functions and allow seamless access to library resources.